Don't Panic: Sugarland Not Broken Up, But Don't Expect Jennifer Nettles and Kristian Bush to Tour Together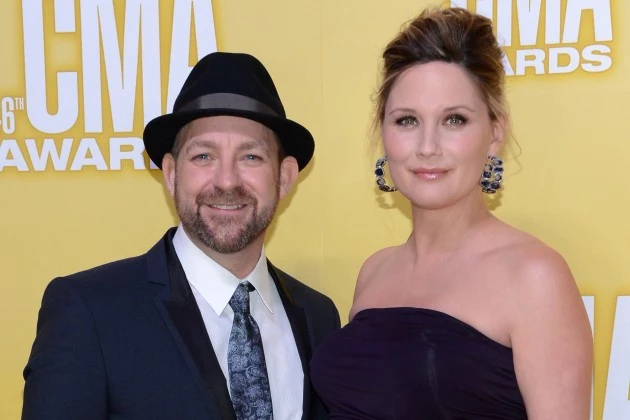 Sugarland continue to fight off rumors of a breakup, as they have been since announcing their solo ventures. Jennifer Nettles and Kristian Bush maintain they're not broken up as a duo, but when asked about a future tour together, they had very different answers.
Nettles and Bush were recently asked the same valid question: To squash rumors of a breakup, why not tour together as solo acts? The answers they gave lead us to believe we won't be seeing the two out on the road together anytime soon.
"I didn't want to do a solo project out of a dislike for Sugarland. I love that music," Nettles explains of the duo's hiatus. "I love what we've done together, and yet, there is something else that I still need to prove to myself. I don't want to stagnate as an artist and I always want to keep it fresh."
"Fresh" seems to be key for Nettles — perhaps the songstress felt Sugarland was growing stale, and that some time away might do them both good.
"I'm the kind of person that throws myself into something 100 percent, I wouldn't want to have a negative experience by trying to do two things at one time," Nettles says. "For that reason, I think there is that separation that has come in order for us to be able to do two different things, so that when we come back together, it is fresh. I think that then answers your question as far as 'Why not tour together?' — I think that's a question that really, at the end of the day, would undercut what the whole intention of doing other projects is — and that's that we can do our own thing and come back fresh."
Bush, on the other hand, would never be closed to the idea of touring with his duo partner, saying "nothing is impossible."
"First of all, everybody, nobody panic! Don't panic. The band is not over. We're not finished," he shares, addressing the rumors. "This is just a timely break of, you know, Jennifer being a mom for the first time, and you gotta give people space to do that. She wanted to put a record out and I'm a good Southern man, you have to let the lady go first. That's the answer as to why we wouldn't have shoved it together. Part of the nature of what's been going on right now is, you figure out exactly what makes up the band and I think that's super cool."
Best of Country Music in 2014
Subscribe to B98.5 on
Source:
Don't Panic: Sugarland Not Broken Up, But Don't Expect Jennifer Nettles and Kristian Bush to Tour Together