Country News: Kix Brooks Finds Out About Fake Facebook Account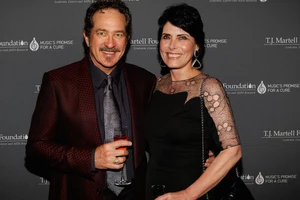 A fake Facebook account opened in the name of Kix Brooks of Brooks and Dunn was found-out by Kix wife Barbara. The person pretending to be Brooks reached out to his wife (not knowing it was his wife) and said he was single because his wife cheated on him. According to theboot.com the message went on to say he was looking for love with a very beautiful woman. In recent months, scammers have attempted to impersonate a number of country artists, including Toby Keith, Chris Young and Jake Owen.
Jason Aldean has announced his annual Concert for the Cure 2017 where he helps raise money for breast cancer. According to theboot.com the concert will take place on October 20 in Louisville, Kentucky. The benefit will be part of his They Don't Know Tour with Chris Young and Kane Brown. A portion of ticket sale from his whole year of concerts will be donated to Kentucky's Susan G. Komen chapter.