Country News: Shania Twain Talks About Touring Again
Shania Twain has been working on a new album and it is expected to be out this fall (2017). Now there's word she may go on tour again. She had a farewell 'Rock This Country Tour' in 2015 and said that would be her last our but now she is reconsidering. The Boot says she feels her 'final tour' ended too soon but now that her son is getting older and doesn't require as much of her time, she'll likely hit the road again.
Brad Paisley will be hosting an upcoming disco party in Nashville to benefit the Alzheimer's Association. It will be held at the Wild Horse Saloon on June 4 with the help of Paisley's wife Kimberly Williams-Paisley. Williams tells All Access that after the death of her mother in November she was inspired to help raise awareness and funds for research.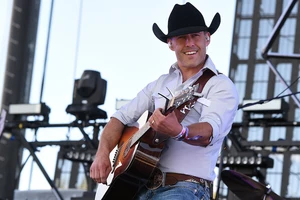 Up and comer Aaron Watson is asking fans for help finding a guitar that was stolen from him recently. He believed the guitar was stolen out of his bus during a show in New Mexico or while the band was traveling back to Dallas. The instrument is easy to recognize, its custom made featuring three crosses, bible verses and Watson' logo. The Boot reports that Watson is currently on tour in support of his latest album 'Vaquero.'