Twitter Split on Lindsay Lohan Trial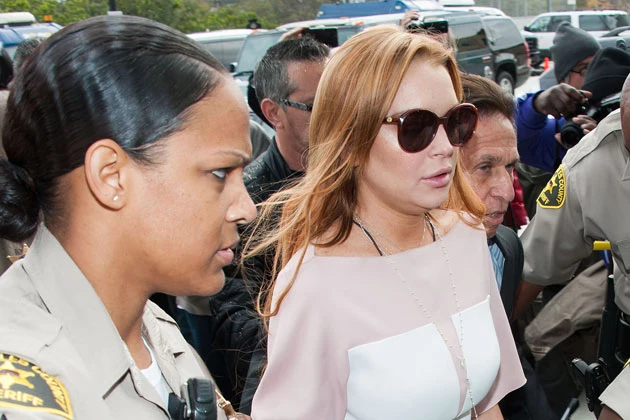 Lindsay Lohan managed to show up to court almost an hour late this morning, after taking an overnight flight on a private jet sponsored by an energy drink from New York to LA. She got glitter-bombed on the way in, so at least she's looking fabulous.
Lohan is in court to face charges for lying to police about being a car accident. Presently she is still on probation for shoplifting, so her multiple misdemeanor charges could add up to a hefty chunk of jail time. Twitter seems to be split between people hoping she goes to jail and people who hope she comes out unscathed. And some people are just making jokes. What do you think?
Source:
Twitter Split on Lindsay Lohan Trial