The Year of the Gill? Vince Gill Hoping to Release Solo Album, Bluegrass Project in 2013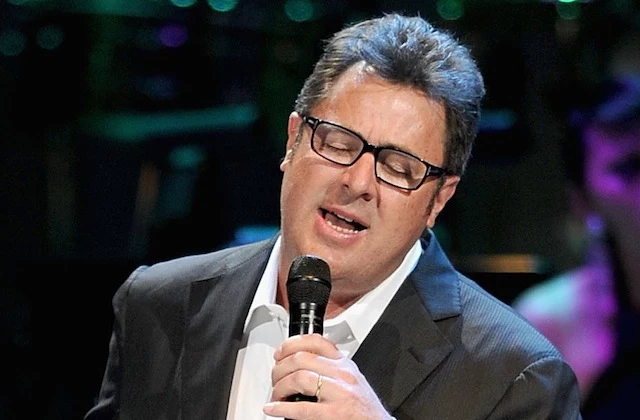 Nashville veteran Vince Gill seems to be everywhere these days. In fact, 2013 could very well be known as the Year of Gill.Â
The iconic country musician has been so immersed in the entertainment industry that it's hard to keep track of what his guitar-strumming hands have been involved with. Gill tells Billboard that he's certainly keeping busy, saying, "There's a little bit of everything going on. Next month, I'm starting a new record on me. I've also just recorded a duet album with Paul Franklin that is a real traditional country record. We did five Buck Owens songs and five Merle Haggard songs that really feature the steel guitar, my telecaster playing, and me singing, so it's turning out so good. I'm having so much fun re-discovering these old songs."
He continues, "I'll probably also do a bluegrass record this year, as well. I've just got the bug to be creative in a bunch of different places." A solo album and a bluegrass album from Gill in one year? 2013 is definitely looking bright!
Gill has taken his creativity to so many places, including the small screen, with an appearance on the hit television series 'Nashville' this season. He's also kept busy in producing, most recently with Ashley Monroe's highly-anticipated 'Like A Rose' album. "I think they should call it a 'reducer' rather than a producer, because the object is to edit things, get what is the most necessary, and discard the rest," he says in regards to his 'producer' title.
As if that isn't enough to keep the country star on his toes, he also has a role with the Time Jumpers, a Grammy-nominated band that Gill has a deep admiration for. Before he became their guitar player, he was a major fan, as he describes, "I used to go down and see them on Monday nights when they were at the Station Inn. I'm an Okie, and if anyone is playing western swing, I want to go hear it. That music is a huge part of my background and upbringing."
This year should certainly prove to be an interesting one for Gill, as his name will surely come up again and again. Whether he's recording, acting, producing, or performing, you can be sure that he'll be successful at it. Keep your ears out for some brand new music from this beloved musician.
Next: See Which of Vince Gill's Songs Is one of the 100 Best Country Songs Ever
Source:
The Year of the Gill? Vince Gill Hoping to Release Solo Album, Bluegrass Project in 2013