Will You See Adam Sandler and Drew Barrymore's 'Blended'?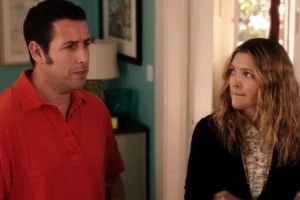 Each time I see the preview trailer, I really want to!
They did 'The Wedding Singer' together and '50 First Dates'…
Why can't this movie be just as good?
Drew is a single mom of boys and Adam is a single dad of girls. They meet up again after a disastrous first date at Hooters (not my idea of a good place to take a woman) in, of all places, Africa! And the comedy ensues.
It's PG-13 so, my kids won't be watching it as they are 11, 7 and 7. But what about you?