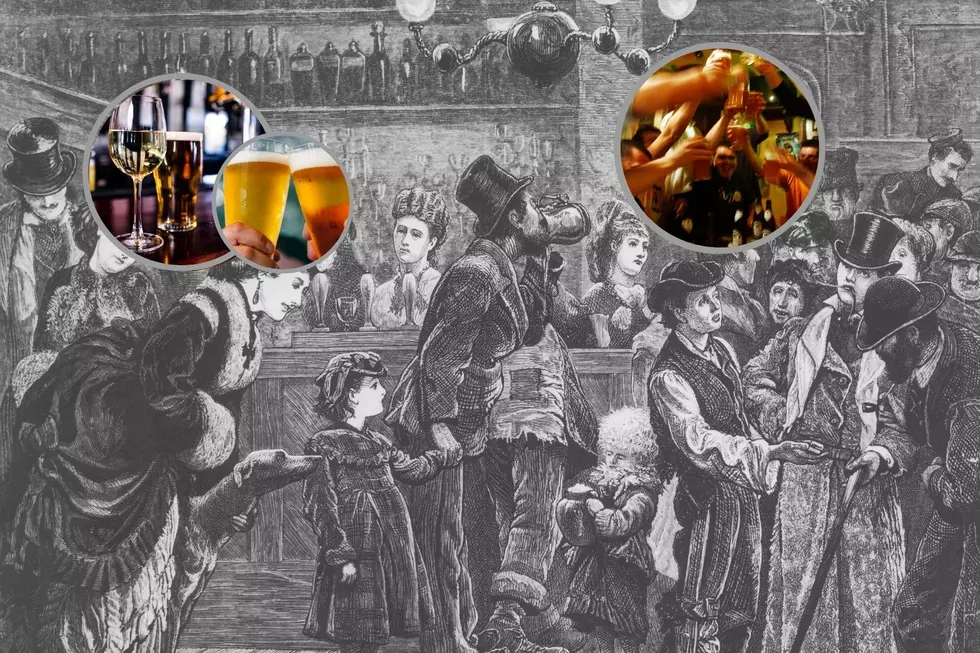 6 Oldest Bars in New England Includes the Oldest in America
Getty Images
It's no surprise that New England is home to the oldest bar in the country, so below, I have for you the oldest bar in each New England state, as well as the country.  By the way, think of this as a possible "bar bucket list" to check off over time.  After all, when planning those fall road trips, I think grabbing food and drinks at the oldest bars in New England sounds like a blast.
NEW HAMPSHIRE
In Hancock, we have the Fox Tavern in The Hancock Inn. Insider says this place is the oldest inn and bar, dating back to 1789.  And get this, our 14th President of the United States, Franklin Pierce, was a regular guest, according to Thrillist.
MAINE
In Freeport, we have the Jameson Tavern which dates back to 1779, according to Insider where according to Thrillist, Chef Bobby Flay stopped by in 2003 to learn how to cook a proper Maine lobster dinner.  According to the Jameson Tavern website, this spot was a meeting place where the men seeking freedom from Massachusetts would meet and sign the papers to secede and obtain freedom from the Commonwealth.  There's even a plaque that designates it the "Birthplace of Maine."
MASSACHUSETTS
Warren Tavern, established in 1780, is part of the rebuilding of Charlestown after the British burned it down in the Battle of Bunker Hill in 1775.  George Washington, Paul Revere, and Benjamin Franklin hung out there often, according to the Insider.  George Washington's funeral speech was also given at the Warren Tavern, according to its website.
CONNECTICUT
The Griswold Inn in the quintessential New England town of Essex is as old as the United States of America, operating since 1776, according to Insider.  But get this, the building dates back to 1735 when it was a schoolhouse. Meanwhile, Thrillist adds that it was a British command center during the War of 1812.
VERMONT
Ye Olde Tavern is in Manchester and boasts a sign that says "Wining and Dining since 1790."  According to its website, the town's first telephone line was installed at the tavern and of course, this historic building is on the Vermont Register of Historic Places, according to the Insider.
RHODE ISLAND
White Horse Tavern in Newport is the oldest bar in the entire country, and the 10th oldest restaurant in the world, according to the White Horse Tavern.  I learned about this a few summers ago while admiring this historic moment.  Of course, it's a National Historic Landmark.  According to Thrillist, it was home to colonial assemblies, criminal courts, and civic government before it became a tavern.
Get a Hole in One at These 8 Popular Mini Golf Courses in New Hampshire
The Worst Superhero Movie Costumes
Superhero movies costumes have gotten incredible sophisticated in recent years. But they weren't always that way — and even today, there are still some costumes that don't quite work out.