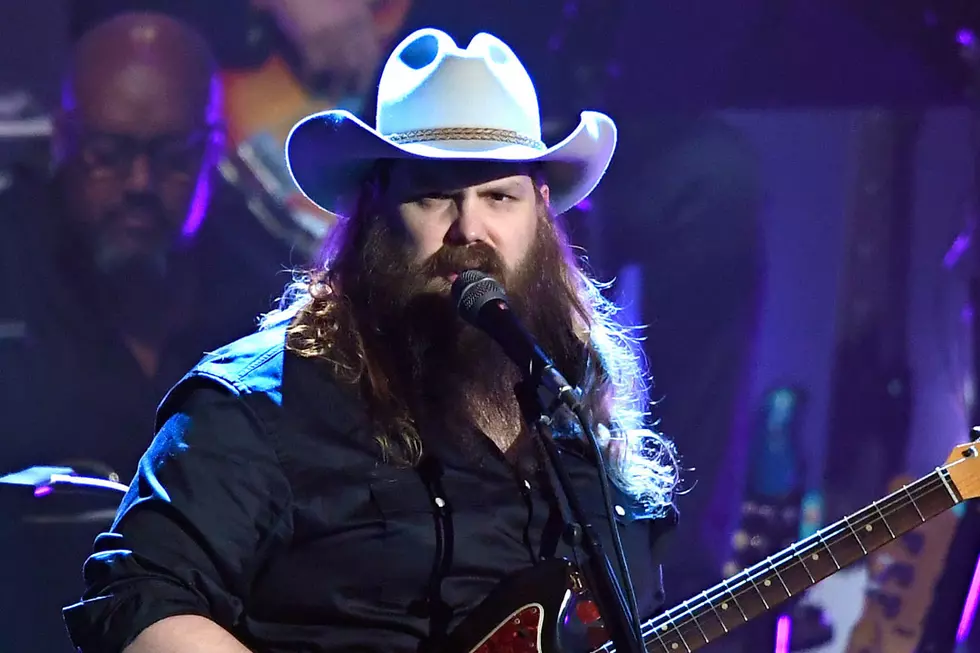 Chris Stapleton Played a White Walker on 'Game of Thrones'
Kevork Djansezian, Getty Images
Sunday night's Game of Thrones episode was a dream come true for Chris Stapleton. The singer made a sneaky cameo on the HBO series, playing a White Walker during an epic battle scene.
Spoiler alert: Plot details of the April 28 episode will be revealed here but you're safe for another two paragraphs.
Stapleton is a huge fan of Game of Thrones, telling Rolling Stone Country he had his management reach out to the show about making a cameo. They agreed, and he flew to Ireland to film the bloody scene. Blink and you'll miss him, but thankfully his wife Morgane Stapleton captured the clip and shared on her Instagram:
"They knew we weren't actors," Stapleton tells RSC. "So the direction was basically, we're going to place you, and when we tell you to, open your eyes. And they trained us on how White Walkers are supposed to stand up and move when they're first waking up. We had a crash course in that."
OK, here comes the spoiler:
Stapleton's heavily-makeuped character is resurrected by the Night King during battle, but things don't end well for his army when Arya Stark attacks and kills the Night King. That was shocking to the "Millionaire" singer, who said the most Game of Thrones things possible would have been for the White Walkers to win.
"Once again, they do a bang-up job of keeping you guessing as to what will happen," he says. "That's why it's the greatest television show certainly of modern times and possibly ever."
Lights, Camera, Action: See Which Country Singers Have Attempted Acting