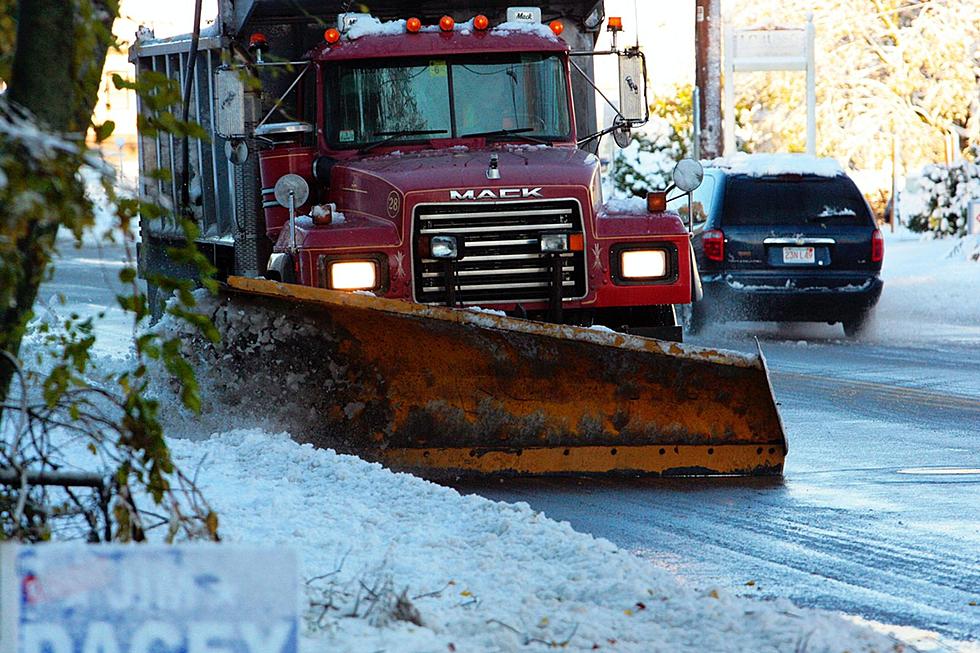 Hiring: How Much Snow Plow Drivers Make in Maine, New Hampshire, and Massachusetts?
David Trinks
Talk about a substantial, financially lucrative side gig!  Whether you're someone who does the side hustle thing and works various jobs, or you have a full-time job that understands you need time off for your snow plowing gig, this is awesome.
We only need snow plow drivers in the winter, so that's basically mid-November through mid-April.  So are you ready for this lucrative, part-time gig?
According to ZipRecruiter, snow plow drivers make $50,000 a year on average in New Hampshire, and $58,000 in Massachusetts. Talk about an amazing side gig.  It drops in Maine, but it's still a crazy cool side gig, as ZipRecruiter says snow plow drivers make an  average of $37,000 a year.
So while the snow is falling or we're prepping for storms, these guys are out making the extra bucks.
For most of us, we hit the market for comfort food and excitedly plan our television binge day when we know snow is on the horizon. Then we'll venture out from our self-imposed slumber and go sledding, build a snowman, or even deal with the dreaded shoveling and snow-blowing and head to work if the roads are doable.
You know who doesn't get to comfortably veg out cuddled up in blankets with junk food and '80s movies?  Cheers to our snow plow drivers. They work hard, but clearly get compensated well, so good for them.
The more I think about it, who wouldn't want to try this at least once, if even for just the day?  It looks fun, too.  As a matter of fact, click here to see seven reasons to be a snow plow driver.
These 5 New England Spots Were Featured on Yelp's 'Top 100 US Restaurants 2023' List
Gallery Credit: Megan
Mary Tyler Moore's $22 Million New England Estate For Sale
Gallery Credit: Jolana Miller