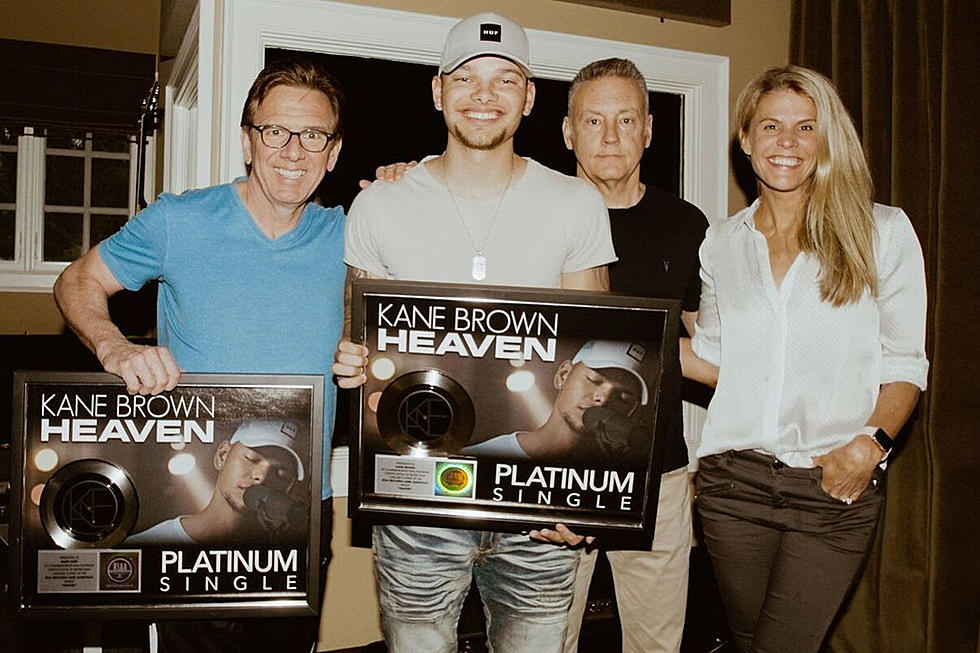 Kane Brown Earns More Platinum
Credit: Alex Alvga
Kane Brown can't quit! The non-traditional country star has earned more metal on the back of his self-titled, major label debut: a platinum certification for both the album and his latest single, "Heaven."
The Recording Industry Association of America previously issued Brown platinum certifications — a reward for one million units sold — for his hits "What Ifs" and "Used to Love You Sober." He continues his run at No. 1 on Billboard's Top Country Albums chart, too, for a tenth week. Kane Brown is the only country album to earn RIAA platinum certification since its release in December 2016.
Labelmate Chris Young had to give props to his friend, congratulating Brown on what seem like endless album and single successes:
Brown's latest platinum plaque comes less than a month after he was recognized for setting a Guinness World Record for topping all five U.S. country charts simultaneously. He's the first country act to accomplish this feat, and Brown says he owes the record setting to his fans.
"I attribute my success to my fans for helping me get to where I am today," the newcomer says. "Music has been a huge part of my life and I feel like it's a part of everyone's. I love to sing and never thought I'd be able to do it and it happened for me."
Kane Brown: The Taste of Country Photo Shoot