'Christmas With Scotty McCreery' Clips Hit the Web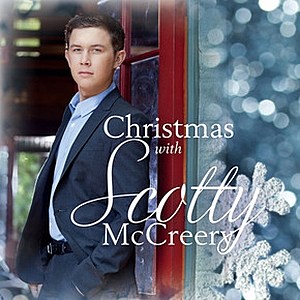 Scotty McCreery fans can find a preview of his new holiday album, 'Christmas With Scotty McCreery,' thanks to an early leak to the internet. Thirty-second snippets of all 11 tracks from the Christmas-focused release have been pieced together in a preview below. McCreery's album includes two originals and nine classic Christmas songs.Â
'Christmas With Scotty McCreery' is the singer's second studio recording following the platinum-selling 'Clear As Day' album, which was released in October 2011. The soon-to-be 19-year-old says his goal for the new project was to make people feel good about the holiday and to celebrate the birth of Jesus.
"There will be some songs that sound like a different Scotty," he says in a press release, adding, "not different as far as not country, but a different sound than they heard on the first album. Hopefully, they will be pleasantly surprised."
'Christmas With Scotty McCreery' will be available in full on Oct. 16. It includes standards like 'Let It Snow,' 'Jingle Bells,' 'Winter Wonderland' and 'Mary Did You Know?' The originals are 'Christmas in Heaven' and 'Christmas Comin' Round Again.'
Note: The 'Christmas With Scotty McCreery' preview clips have been taken down due to a copyright claim by IFPI.
Next: See the Best Scotty McCreery 'Idol' Moments
Source:
'Christmas With Scotty McCreery' Clips Hit the Web