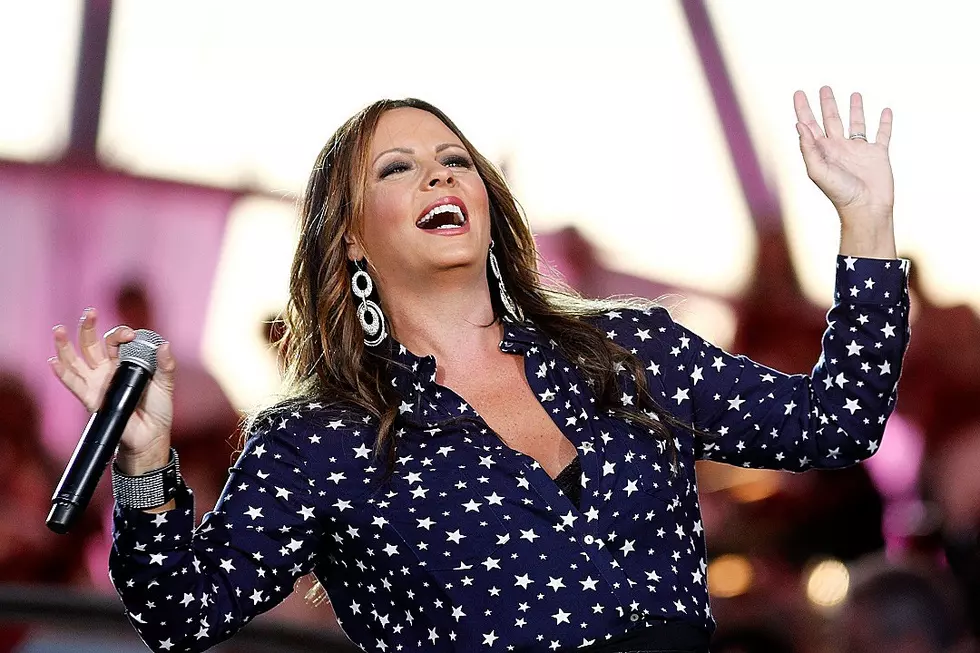 23 Years Ago: Sara Evans Scores First No. 1 Hit
Paul Morigi, Getty Images
Twenty-three years ago today (March 6, 1999) was a big day for Sara Evans. It was on that date that the Missouri native scored her first No. 1 hit with "No Place That Far," the title track from her sophomore album.
"No Place That Far" was helped along by country music icon Vince Gill, who sings harmony on the song and also appears in its accompanying music video. Evans co-wrote the track with hit songwriters Tony Martin and Tom Shapiro and earned her first CMA Awards nomination -- for Vocal Event of the Year -- for the collaboration.
Evans returned to the top of the charts one year later, with the title track of her next album, Born to Fly. The 45-year-old's other chart-topping hits include "Suds in the Bucket," "A Real Fine Place to Start" and "A Little Bit Stronger."
Evans took a six-year hiatus between her 2005 album, Real Fine Place, and 2011's Stronger, a No. 1 record, but thankfully, fans didn't have to wait as long for her next project: Slow Me Down was released in March of 2014.
"My goal every time I go in the studio to make a new record is to challenge myself a little bit more, to try to have the newest and freshest sound, but still the Sara Evans sound," Evans notes.
This story was originally written by Gayle Thompson, and revised by Annie Zaleski.
See Sara Evans + More Country Stars Then and Now: