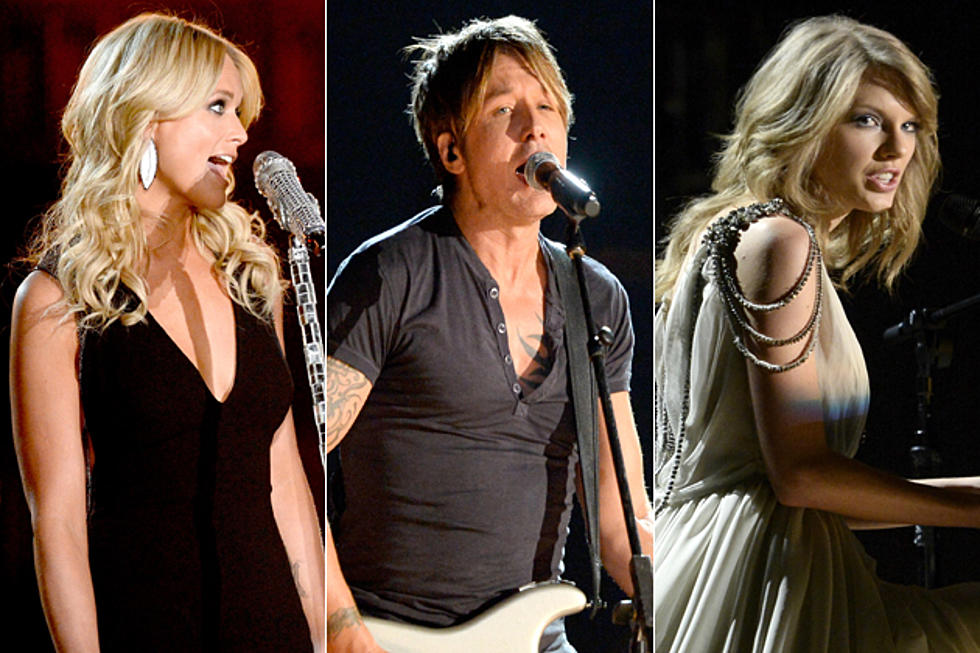 POLL: Who Should Win Song of the Year at the 2017 CMA Awards?
Kevork Djansezian (3), Getty Images
The 2017 CMA Awards will take place on Nov. 8, but before the stars align at Nashville's Bridgestone Arena for the 51st annual event, The Boot wants to know who our readers think will go home with the awards in each of the show's 12 categories. We've rounded up the details on all of the nominees, from Musician of the Year to Entertainer of the Year, and we want your input.
Song of the Year is an honor that is awarded to the writer of the winning song, and this year, the nominees include some big names in both songwriting and performance.
Who do you think should win Song of the Year at the 2017 CMA Awards? Vote in the poll below as often as once per hour through the end of the day on Nov. 5; The Boot will use the answers in our readers vs. staff predictions a few days prior to the ceremony.
Top 10 CMA Awards Moments
Test Your CMA Awards Knowledge!