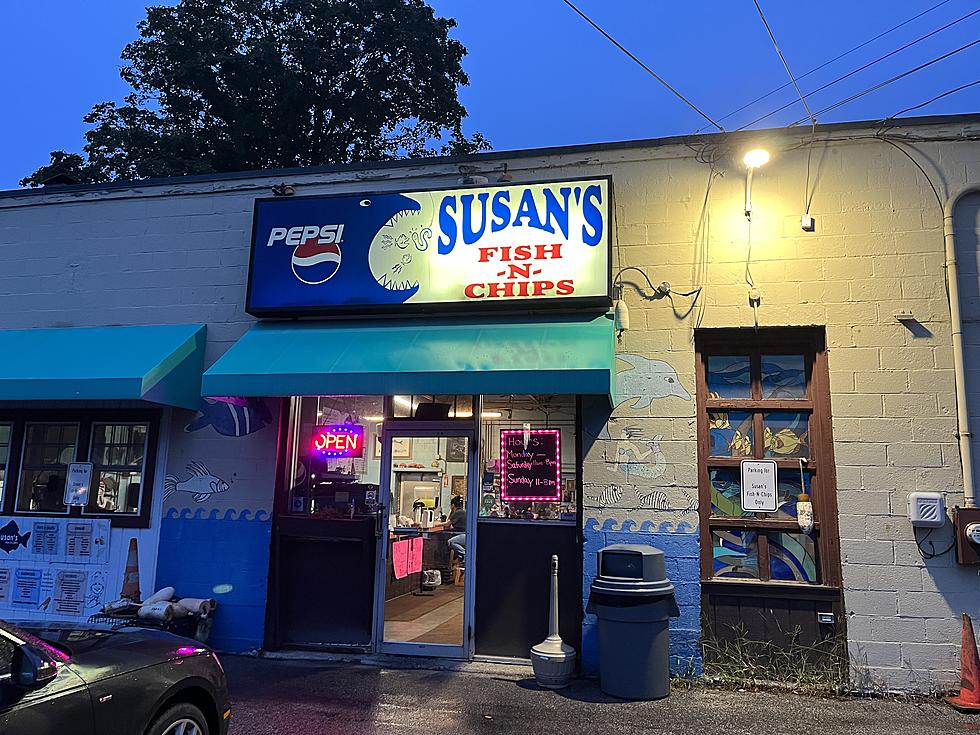 5 Reasons You Need to Go to Portland's Susan's Fish-N-Chips Immediately
TownsquareMedia
I had the best time.
I recently went to Susan's Fish-N-Chips in Portland for my birthday. I was in the mood for unpretentious fried seafood. There are many choices in Maine, but I had a hankering for Susan's.
Susan's Fisn-N-Chips is iconic. It's a hole-in-the-wall, unpretentious, Maine-as-hell, legendary seafood joint on Forest Avenue. It's in a part of Portland that no one thinks is pretty, near the cluster of Morrill's Corner. It's crowded, busy, and old, and I love it. Need more convincing? Here are five reasons why you need to go to Susan's Fish-N-Chips:
Any kind of fried seafood you want.
I love fried oysters. It's one of my favorite things on this planet. But it's not on a lot of menus. I was not expecting to find it at Susan's Fish-N-Chips, but I did! They were delicious, and I was so damn happy!
The prices are ridiculously reasonable.
Going out to dinner these days, even to a basic restaurant, is an exercise in money management. Everything is so expensive. Since it was my birthday, I was okay with a high price. But there I was with my jaw hitting the floor at how reasonably priced EVERYTHING was!
Save $10 on your birthday.
I was just looking around on the counter and found this little handwritten delight! It WAS my birthday and I ordered the oyster dinner. Yup, 10 bucks off after I showed my license! BONUS!!
Free refills on fountain drinks.
Come on. $10 off my meal (because it was my birthday) AND free refills? I swear to God I came seriously close to doing a happy dance.
But my absolute favorite thing about Susan's Fish-N-Chips was a sign I saw about what they offer.
Catch it, clean it, and Susan's will cook it.
$5 bucks for two pounds? I love this place! Who the hell wants to do a deep fry at home? This is amazing! I have no idea if other places do this, but I personally have never seen it. It made me want to grab my fishing pole and put this to the test!
As much as I love a fancy meal, I love a no-thrills one just as much.  Thank you, Susan's, for making my birthday great.
From coast to coast: The 20 best regional fast-food chains to try
From burgers to subs and even creamy milkshakes, these tasty fast-food chains, compiled by
Stacker
, are a must-try on your next road trip.