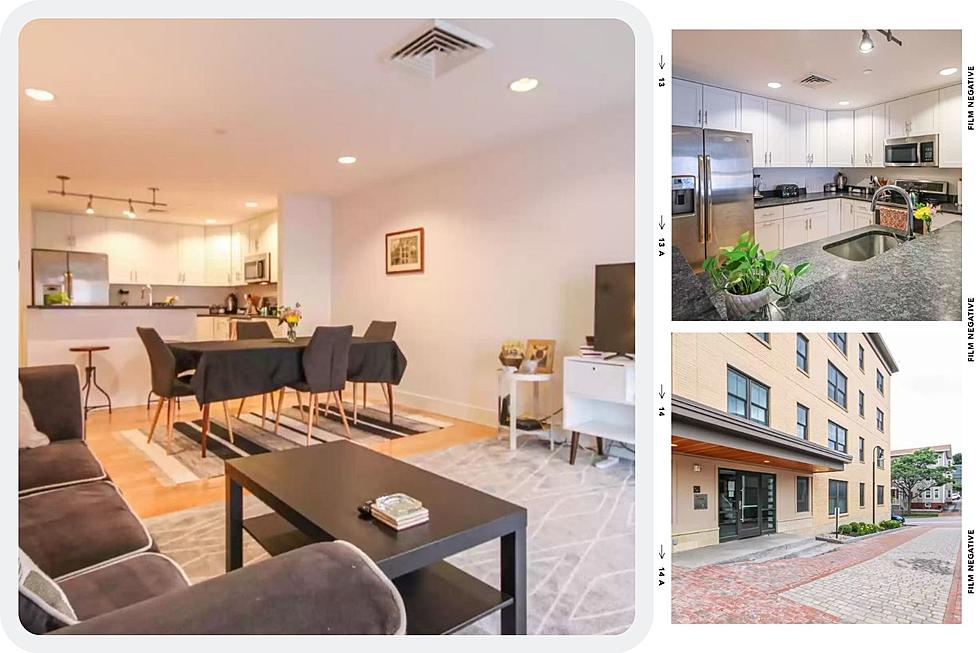 A Look Inside A Half Million Dollar Condo In Portland, Maine
Ed Gardner @ Gardner Real Estate Group
I have to admit that I was a little shocked when I first saw this condo pop up on Realtor.com.  We all know that the real estate market in Maine is out of control and, for the most part, Portland is the most expensive place to live in the state, but the list price for such a small home is still a little crazy.
The two bedroom, two bathroom condo encompasses about 1,200 square feet.  Like most condos / apartments, there is one large room that contains the kitchen, the dining area, and a living room.  They call it "open concept".  Since it is a newer building, the kitchen is very modern with track lighting, nice counters, and stainless steel appliances.
Tucked away in one of the bathrooms there is a laundry nook.  Definitely convenient.
Unlike a lot of home sin the Portland area, the condo building has its own parking lot.
The price for this fairly modest condo?  Nearly $550,000!  Why is it so much?  Location, location, location.  The building is located on High Street in Portland.  That puts it walking distance from Commercial Street (the waterfront) and all that the Old Port has to offer.
A Look Inside A High Street Portland Condo
Location is EVERYTHING with this Portland condo. It may cost $545,000, but it is so close to everything. Take a look and schedule a showing through
Realtor.com
So, what would it cost per month?  As of March 2022, the list price is $545,000.  Assuming you put $110,000 down at closing your payment would be about $2,800 per month.  This would include the mortgage, taxes, insurance, condo association fees, etc.
So, what do you think?  Is it worth it?  Let us know by sending us a message through our app or on Facebook.
A Look Inside A Converted Camden Church
Looking for a new home that is really going to stand out? You could buy a condo in this converted mid-coast Maine church that was built in the early 1900s. Get all the details and schedule a showing
HERE