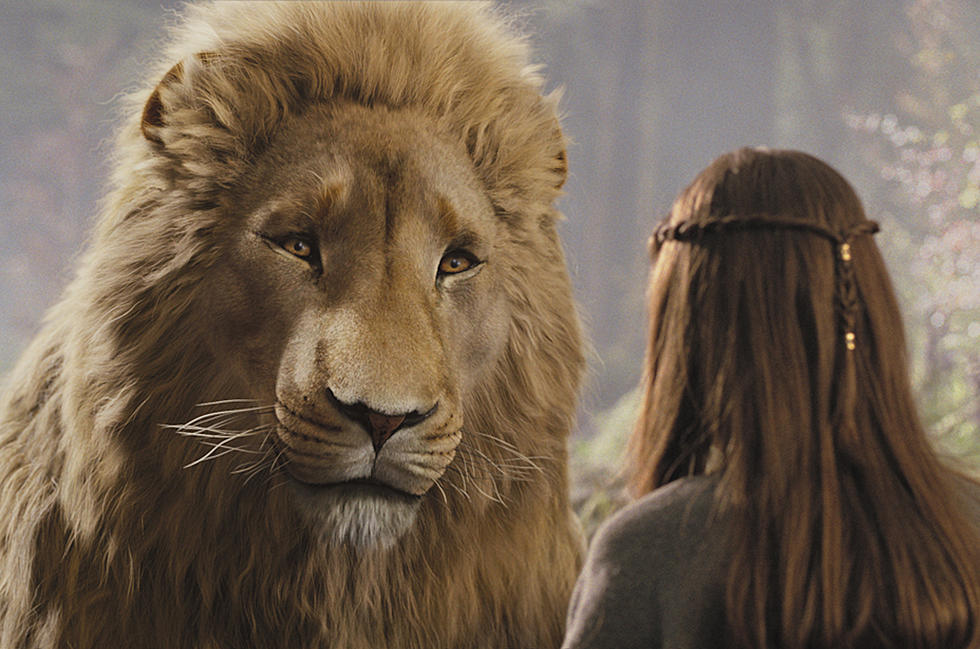 A New 'Chronicles of Narnia' Movie Is Coming to Netflix
Disney
There are seven books in C.S. Lewis' The Chronicles of Narnia, and many more adaptations of Lewis' stories than that across film, television, radio, and theater. And there are about to be at least a couple more.
Netflix got the rights to make movies and shows based on Lewis' beloved children's literature series way back in the fall of 2018. They have nothing to show for it so far, but according to The Hollywood Reporter they've now got Greta Gerwig, actor-turned-director of the wonderful Lady Bird and Little Women and the upcoming Barbie movie, "attached to direct a feature film" of Narnia.
READ MORE: The 25 Best Children's Shows Ever
The most recent Narnia adaptation produced three films in the mid-2000s: 2005's The Lion, the Witch, and the Wardrobe, 2008's Prince Caspian, and 2010's The Voyage of the Dawn Treader. The first two were directed by Andrew Adamson (the director of Shrek!) and released by Disney, with the third directed by Michael Apted and released by Fox. Combined, the three films grossed $537 million in the U.S. and $1.58 billion worldwide. Those are solid numbers, although both the second and third films dropped off sharply from the far stronger performance of the initial The Lion, the Witch, and the Wardrobe. After that, the franchise stalled out, and the rights to the property eventually shifted to Netflix.
Their original announcements about Narnia discussed their aspirations to make movies and TV shows out of Lewis' concept about a group of English children transported to a fantasy world where they join forces with a talking lion to stop an evil witch. This latest update from THR says that Gerwig is specifically involved with feature films. At the very least, it would certainly be a major departure as a director for Gerwig.
Popular Movie Franchises That Should Have Ended Sooner
These franchises were fun in their day — but they all outstayed their welcome.