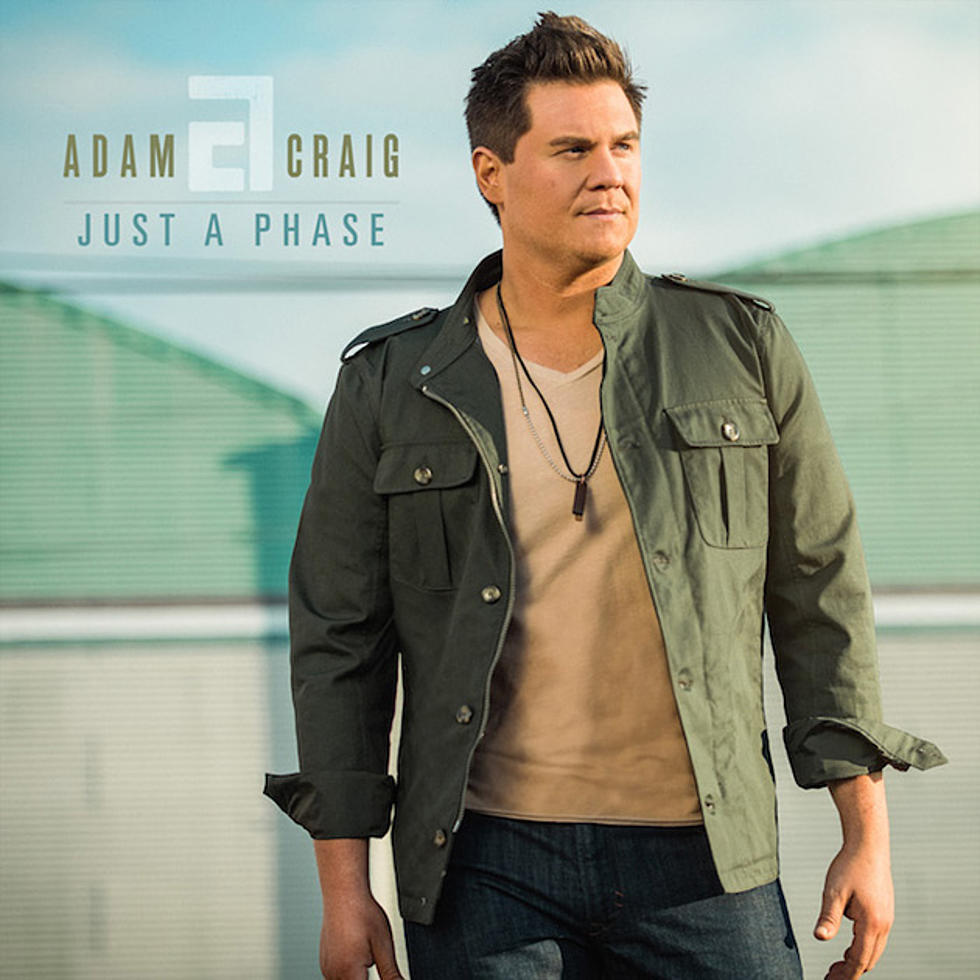 ToC Critic's Pick: Adam Craig, 'Just a Phase' [Listen]
Stoney Creek Records
Adam Craig's "Just a Phase" is a patient country ballad with lots of soul. His aching lyric is poignant, forgiving and original. The newcomer should break through with this song.
As a vocalist, Craig shows tremendous range during the final lines of each chorus. "Just a Phase" is a dynamic love song that pushes and pulls at different speeds before charging through the refrain. This — and truly unique compassion for the woman batting at his heart like a cat bats at yarn — makes the song impossible to turn away from. There's no self-pity here either, which in the end makes it easier to feel good about repeat listens.
Introductory ballads are a tough sell at radio, but this isn't truly Craig's debut single as he released "Reckon" in 2016. Great songs always usually often rise to the top, and all the individual elements of this song come together to make it worthy of becoming a hit.
Did You Know?: Craig cut his teeth during Saturday Song Day, a weekly songwriting session with other burgeoning newcomers. Those artists turned out to be Cole Swindell, Jon Pardi and Tyler Farr.
Listen to Adam Craig, "Just a Phase"
Adam Craig, "Just a Phase" Lyrics:
I'm a blackjack label, you're a classy glass of red / So girl watcha doing here tonight / Messing up my bed / You don't really love me / You just think that you do / I'm just a phase you're going through.
Chorus:
Someday soon baby / You're gonna wake up and see / There ain't never gonna be a forever for you and me / Someday soon baby / You're gonna look back and smile / That you got hooked on a guy like me for a little while.
Cause I'm a Friday night / You're a Sunday afternoon / I'm a reckless rock and roller, you're a nice slow dance to a midnight tune / Deep in your heart I know you know I ain't right for you / I'm just a phase you're going through.
Guess I might be crazy / For loving life / Baby until the last kiss from your lips tells me goodbye / I'm gonna lay right here and pretend that it ain't true / I'm just a phase you're going through.