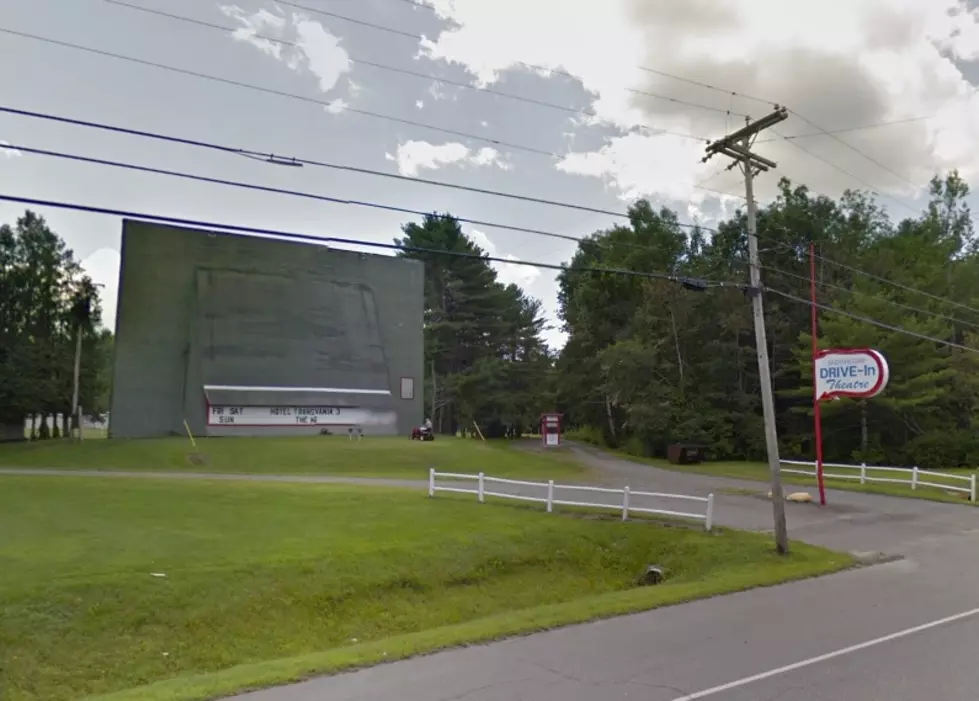 After Decades of Serving Maine, The Skowhegan Drive-In Will Show Its Last Film Ever Saturday
Google Maps
Not only is it the end of an era, but it's also a gut-punch to thousands of people from Central Maine and beyond who had their first-ever drive-in experience in Skowhegan.
And this weekend, after more than 70 years in business, the projector will go dim one last time.
According to a post on the business's Facebook page, they're getting ready for their final weekend in business. Coming up on Friday night, they will be showing War of The Worlds, PSYCHO and The Perfect Storm.
On Saturday, and their last day ever, they will be showing Smokey & The Bandit, The Shining and Twister.
So if you're looking to get one last night in at this iconic Maine landmark, then you'll want to get out to at least one of the final two nights of shows at the Skowhegan Drive-In.
After they close, if you're still interested in getting out to a drive-in movie, you'll need to visit one of the five that will be remaining in Maine.
In fact, according to Matador Network, there are only about 300 drive-in theaters still in operation in the US.
in their initial announcement on Facebook about the drive-in closing, the business had this to say: "In the digital era, the Skowhegan Drive-In Theatre was an endearing institution that was no longer relevant. It was out of place, and it ran out of time."
Will you be going one last time?
These New Hampshire and Maine Hiking Spots Are Perfect for Beginners