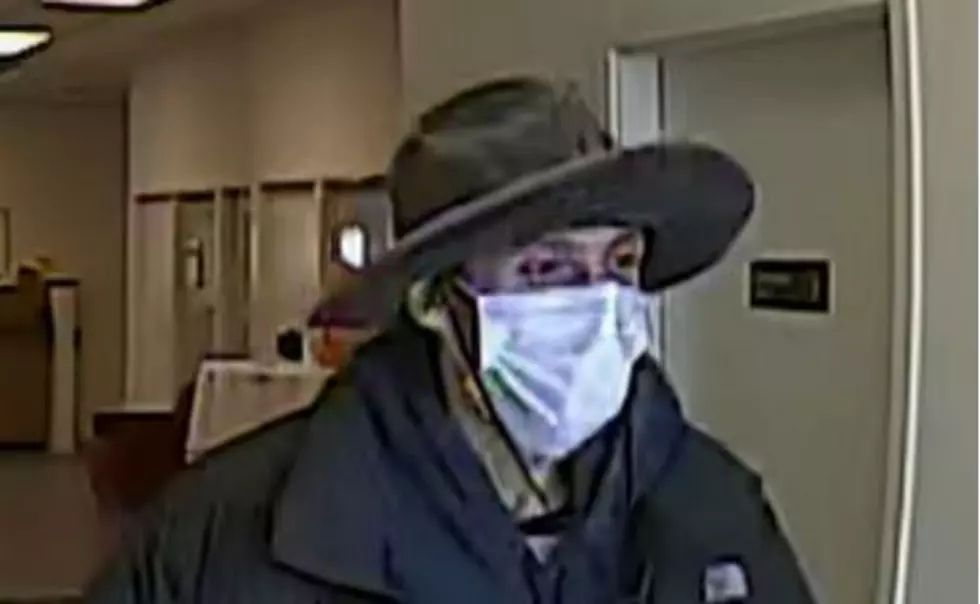 Augusta Police Release Photos of Suspect That Displayed Gun & Robbed Camden National Bank
Camden National Bank Robbery Suspect 3
Augusta Police Department now confirms they are investigating an armed robbery that took place in the 11 am hour at Augusta's Camden National Bank, Armory Street location Saturday.
Police say that an unidentified male subject entered the bank and displayed a handgun before making off with an unspecified amount of money.
Police have obtained video surveillance from the bank and have now released multiple photos of the alleged suspect in hopes to identify and take him into custody.
The Augusta Police Department's press release from Deputy Chief Lully goes on to say in part;
According to the caller, an unidentified male suspect entered the bank, displayed a gun and demanded an undisclosed amount of money. The suspect is described as white male, approximately 5'7" – 5'10", 150-180 lbs., light mask, jacket, and dark athletic pants possibly with a light stripe. (Images Below)
Augusta police continue in their release saying that the incident remains under investigation. The Augusta Police Department asks that if you have any information regarding the whereabouts or identity of person(s) involved in the aforementioned incident, please contact the Augusta Police Department; Criminal Investigations Bureau (207) 626-2370 ex. 3418.
Google Maps Pics Show Us How Much Augusta Has Changed In The Last Two Decades
These photos show how Augusta has changed in the last two decades. Do you remember shopping, doing business, eating, or drinking at some of these now gone businesses?
Please note that some of these address may have changed.