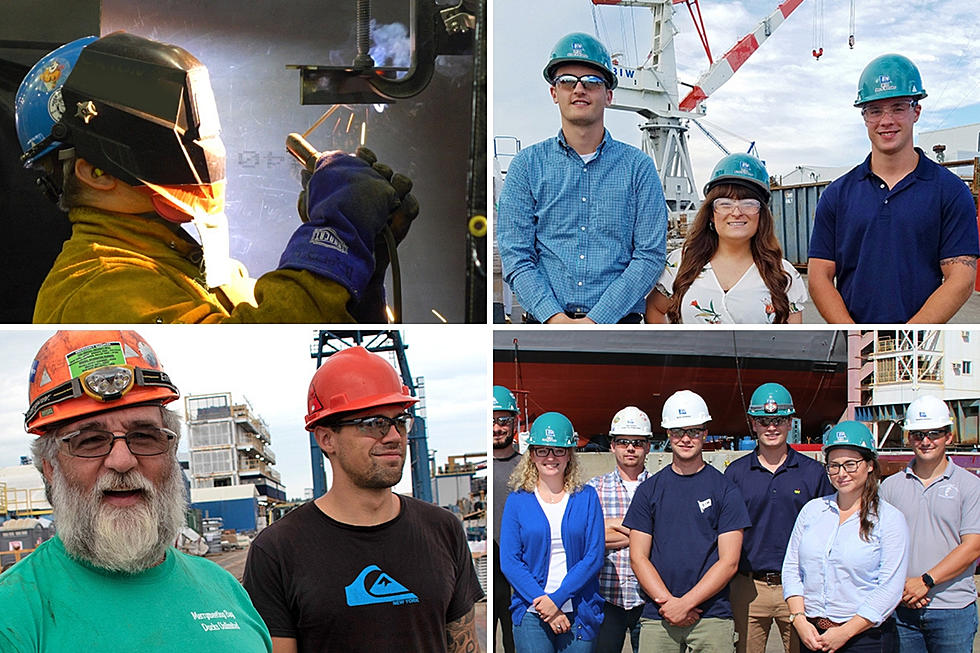 Be Part of the Legacy. Bath Iron Works Has Over 1,000 Jobs Available Right Now!
biwcareers.com
Every day, thousands of Mainers come from all over the state to build the most technologically advanced ships that have ever existed with Bath Iron Works. This might not just be your next job; it could challenge you for the rest of your career.
The full-service shipyard — which specializes in the design, building and support of complex surface combatants for the U.S. Navy — has more than 1,000 jobs available from entry level to experienced production positions with training, including:
General Laborers
Shipfitters
Pipefitters
Electricians
Machinists
Outside Machinists
Carpenters
Tinsmiths
Insulators
Welders
All these trades positions require basic math skills, the ability to read a tape measure, and experience with basic hand tools. If an applicant lacks this experience, they may qualify for BIW's Manufacturing Technician Training Course and Welding Training Course through Southern Maine Community College! This is a free, three-week training program during which BIW supplies a $500 living stipend that guarantees the attendee an interview upon completion.
BIW is a proud Naval contractor that has provided over 425 ships to the world's naval and commercial fleets. There is a lot of heritage and history in the shipyard. Join the legacy!
For more information about BIW, click here, and for more information about careers there, click here.