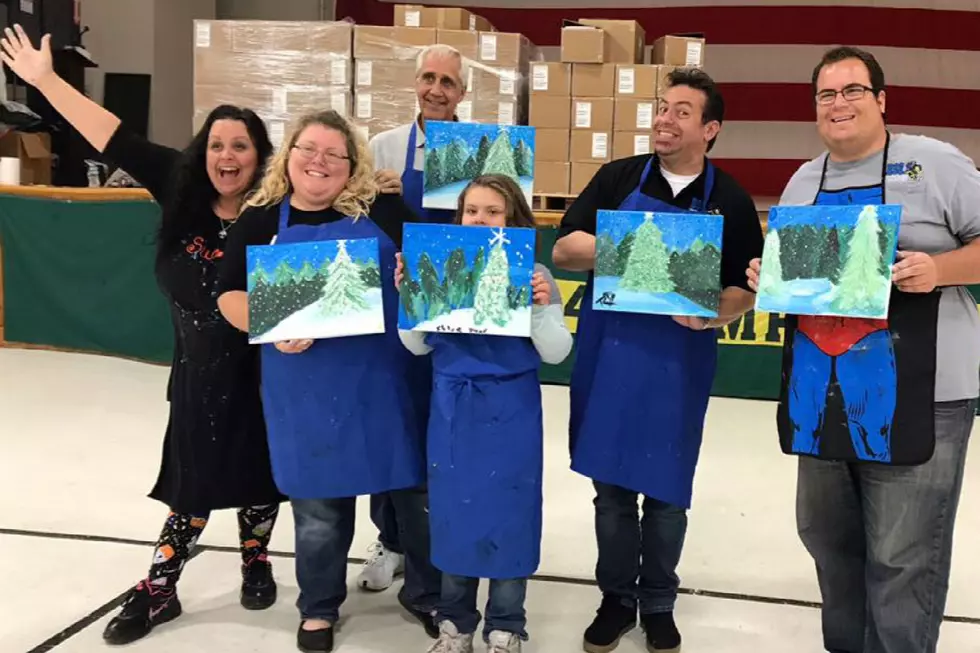 Bee Cre8tive Paint Night Was A Blast!!
The Bee Crew & Sue Begin
The Bee Crew, listeners & Sue Begin's staff all had a blast Friday night!  If you weren't able to get in on this contest...DON'T WORRY...we will do more!  From beginners to experts, Sue made it easy for to follow along.  If you want to attend one of Cre8tive Events Maine's art nights, click here
Here are some pictures of our fun!