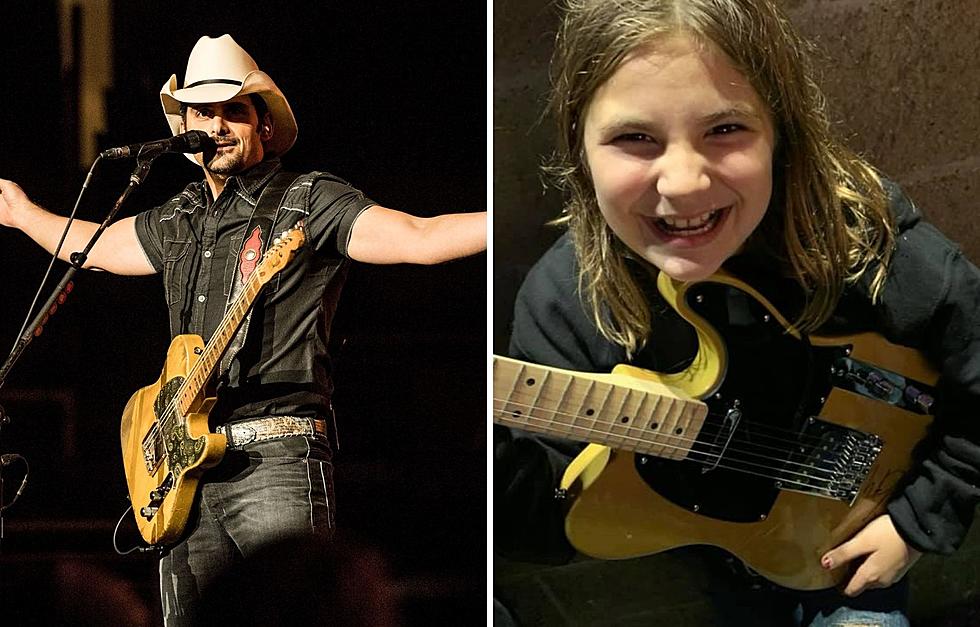 Brad Paisley Awards 8-Year-Old Girl With Signed Guitar at Concert in Gilford, New Hampshire
Sarah Arsenault via Facebook/ Canva
Country stars have reputations of being down-to-earth and genuine people no matter how famous they get! I have only worked in country radio so I don't have much to compare it to. But I must say every single country artist I have had the privilege to meet has been warm, kind, and just a nice human being!
Brad Paisley is a great example of someone who has reach super stardom status but never forgot where he came from! I'll never forget during the pandemic when he was crashing Zoom calls left and right to perform for his fans! He's just that kind of guy.
Here he is surprising 600 nurses who were working the front lines during the height of Covid-19:
Brad performed this past weekend at the Bank of New Hampshire Pavilion in Gilford and at Darling's Waterfront Pavilion in Bangor.  He always puts on an amazing show. One 8-year-old lucky fan left the Gilford, New Hampshire concert with a grin from ear to ear and a very special souvenir from Brad himself.
Sarah Arsenault shared with the u Local New Hampshire Facebook page that Brad Paisley walked over to her 8-year-old daughter Khylee and handed her a signed guitar right in the middle of the show. OH! and he told her she would be the next Taylor swift! How cool is that?!
Khylee filmed it all as it happened and she got so excited she dropped her phone at the end. I mean, wouldn't you? I think it's safe to say this was a night Khylee and her mama will never forget. Brad, you have made two fans for LIFE!
26 Celebrities Spotted in New Hampshire and Massachusetts
20 Celebrities Who Love the New England Patriots As Much As You
Patriots Nation is strong with or without Tom Brady and these celebrities count themselves among the those who love New England's football team.