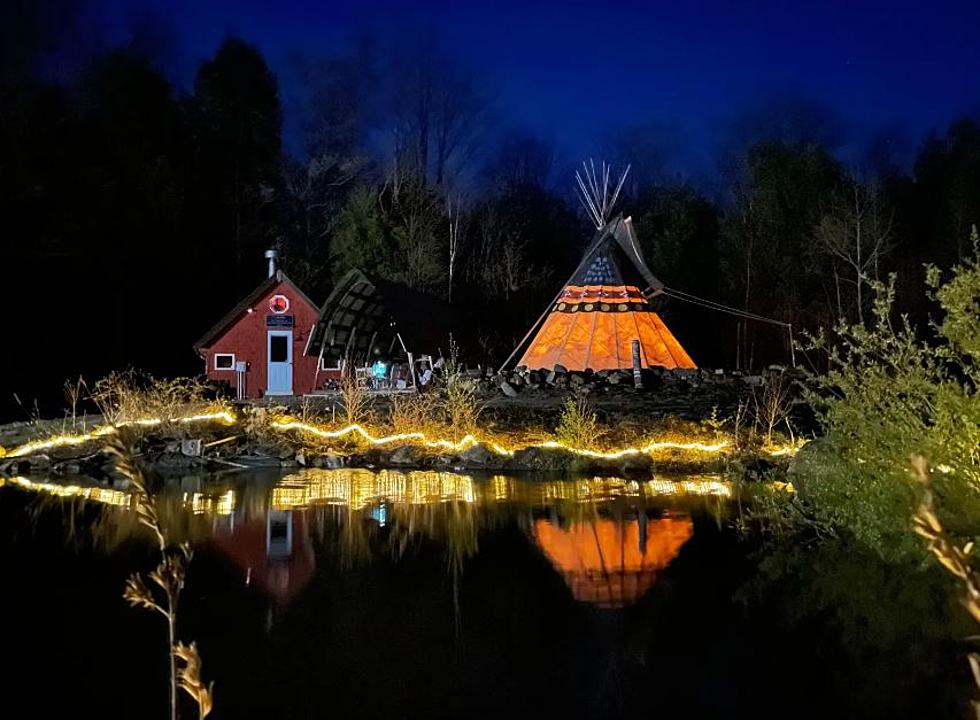 Camping Season is Almost Over: Try This New England Spot With a Tipi, Pizza Oven Patio, and Library
Dan S/HIPCAMP
Bordering the New Hampshire and Massachusetts line, this Hipcamp stay is outrageously cool for those looking to get away or hike in the Monadnock region.
Any unique place to stay within two hours of the Seacoast is fair game to me. This location is right on that borderline. It's almost exactly two hours away. However, the land is stacked with cool features such as a cozy tipi, a private structure for pizza-making, a library, a lofted bed, and more.
Formally named "Forest Zz Library Tipu and Pizza Oven," this campsite was a finalist for the Best Hipcamp in Massachusetts in 2021, and for good reason, too.
Keeping the accolades going, this neat Hipcamp was featured on the Lifetime series Married At First Sight Season 14, Episode 23, according to their Hipcamp page.
This place is loaded with cute, cozy, fun, and unique features you would normally pay hundreds for. Instead, the Forest Zz Library Tipi and Pizza Oven is available for bookings starting at $139 a night.
Oh, and did I mention it's pet-friendly? My favorite part.
There are well over 200 photos on Hipcamp's page that speak to previous people who have stayed on this land. They clearly love it.
"Our host, Mary, provided loads of helpful details and was available if we needed," said Heather M in one review. "The cozyness of the library is amazing."
It is clear that it's not just the property that makes this cabin camping spot an incredible getaway, but the host.
"Mary is a kind hearted consummate professional who anticipates every conceivable need," said Danielle E in another review. "The entire experience was pure unadulterated magic. The bees create a sweet, warm scent that perfumes the bee home. The library is stocked with cookery, wood, wise books, music and so much more! Upon our arrival we found a little print out of all instructions and codes we would need, along with a little jar of their honey."
Take a look at the campsite and all it has to offer below.
Want a Unique Camping Stay? This New England Spot Features a Tipi, Pizza Oven Patio and Library
A unique camping stay with cool features, this Hipcamp spot borders New Hampshire and Massachusetts. For more info,
click here
.
The Seven Modern Wonders of New Hampshire