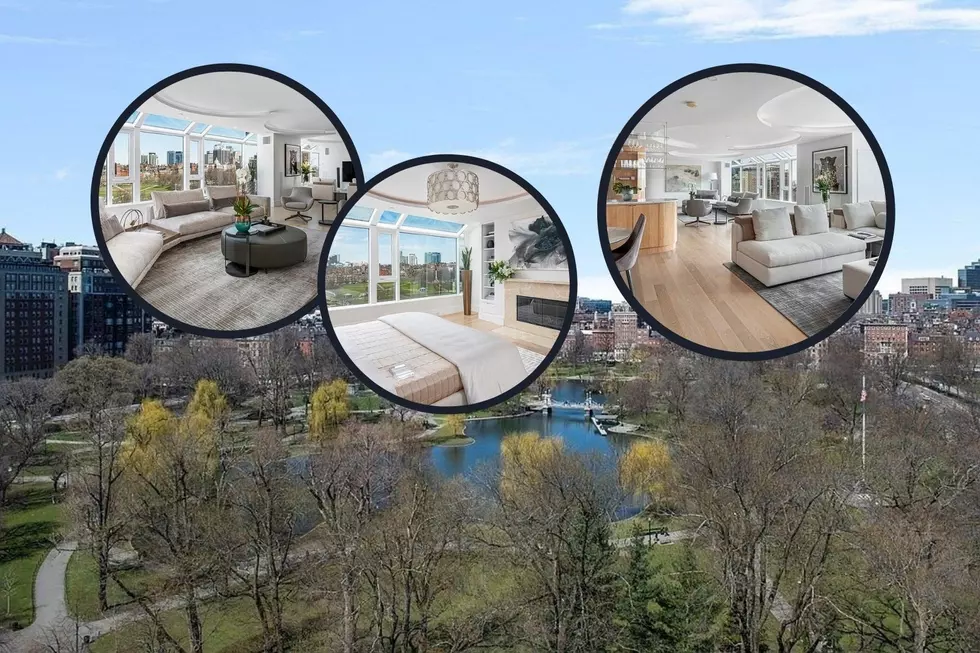 Car Dealership Tycoon Herb Chambers $12 Million Boston Condo is All Windows With a View
Michael L. Carucci Gibson Sotheby's International Realty
I first saw this on msn.com and couldn't wait to peek inside.  Are you ready?
Herb Chambers is synonymous with being the largest car dealer in New England, with his 59 dealerships selling high-end vehicles in Massachusetts and Rhode Island.  Herb, according to Forbes, is worth an estimated $2 billion, making their billionaire list in 2018. So it's no surprise that this luxury car dealer tycoon owns an $18 million condo in the Back Bay, overlooking the Boston Public Garden. It's three residences put together, totaling more than 3,300 square feet at the Four Seasons Hotel and Residence at 220 Boylston Street in Boston. This modern stunner is listed by Michael Carucci of Gibson Sotheby's International Realty.
According to the listing, it's now $12.5 million that will get you into owning a Four Seasons residence, and that's a rare opportunity, especially when it's three continuous homes.  All combined, 1205, 1207, and 1209 have sweeping views of the Boston Public Garden with incredible windows, meticulously renovated with the finest finishes in a very modern style. The listing says this majestic three-bedroom, three-and-a-half bath plus library and study offers plenty of room for a family or couple wanting guest suites.  The new owners will enjoy all the amenities that the legendary Four Seasons Hotel offers.
Parking, you ask?  Of course that's included. You'll have two spots to park your cars, or the valet service can park for you. According to MSN, Chambers is moving into his new 5,500-square-foot apartment at One Dalton, another Four Seasons hotel and condo tower in Boston.
 Let's take that tour now.
This is What Billionaire Car-Dealership Tycoon Herb Chambers Multi-Million Boston Condo Up for Sale Looks Like
Gallery Credit: Jolana Miller
The Worst Horror Movies Ever According to Letterboxd
Scary? Hardly! These are the worst horror movies in history, according to the users of Letterboxd.