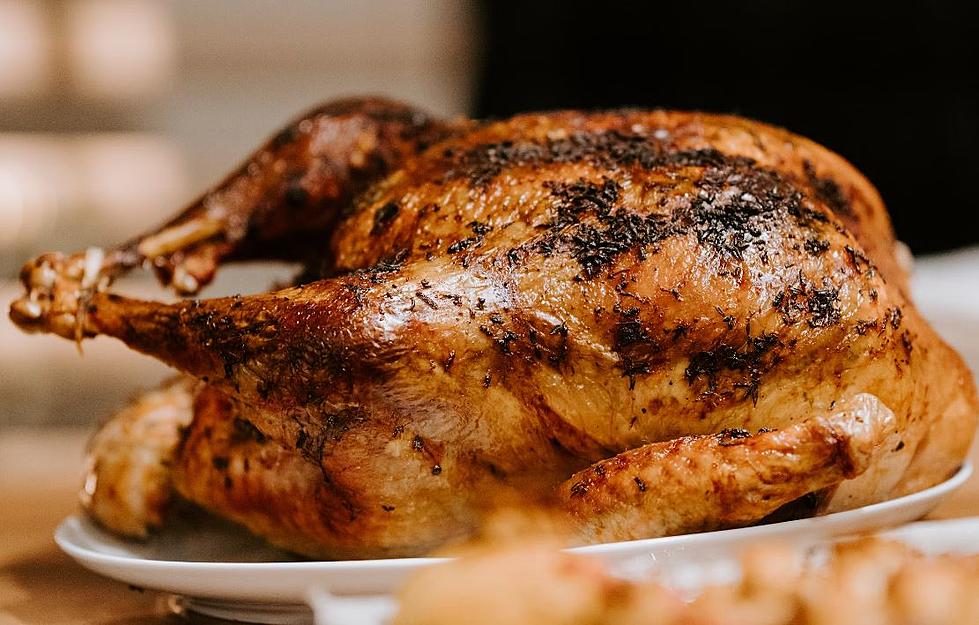 Central Maine Music Group Hosting Free Thanksgiving Dinner
Claudio Schwarz / Unsplash
While most of us will be lucky enough to spend Thanksgiving with our close family or friends, others are not so lucky.  Instead, they'll be spending the day working or eating a turkey TV dinner.
Everyone should have the opportunity to spend Thanksgiving with a group of people.  There really is nothing like sharing a meal with other people, right?  This is especially true when it comes to holiday meals.
That's one of the reasons that the well-known country hip hop group the North Woods Outlaws are hosting their 2nd annual Thanksgiving Feast with Friends.
This year's meal will be served from 5-8pm on Saturday, November 25.  It will take place at VFW Post 887 in Augusta.
Following dinner, there will be a performance by the North Woods Outlaws.
The event post says, in part:
Come join us for our 2nd annual Thanksgiving Feast with Friends at the VFW in Augusta, ME. This event is to give back to our service men and women and thank them for their sacrifices. It is for the families in need that may not have had loved ones to spend Thanksgiving with. This meal is for anyone that would like to sit down with a bunch of like minded folks and enjoy a good ol fashioned meal, all FREE for everyone to enjoy!
They also plan to accept donations for their upcoming coat drive.  Over the last few years, the coat drive, which is meant to help people of all ages, has really grown in size.
The North Woods Outlaws have gained notoriety across Maine and beyond for their club banger "hick hop" tracks like "Jackhammer".
Yes, "hick hop".  It's country-influenced hip hop songs.
You can get more details about the event on Facebook and check out more of the North Woods Outlaws' music on Youtube.
Maine Restaurants Open For Thanksgiving In 2023
Looking for a place to have Thanksgiving dinner? Check out these great Maine restaurants open on Thanksgiving.