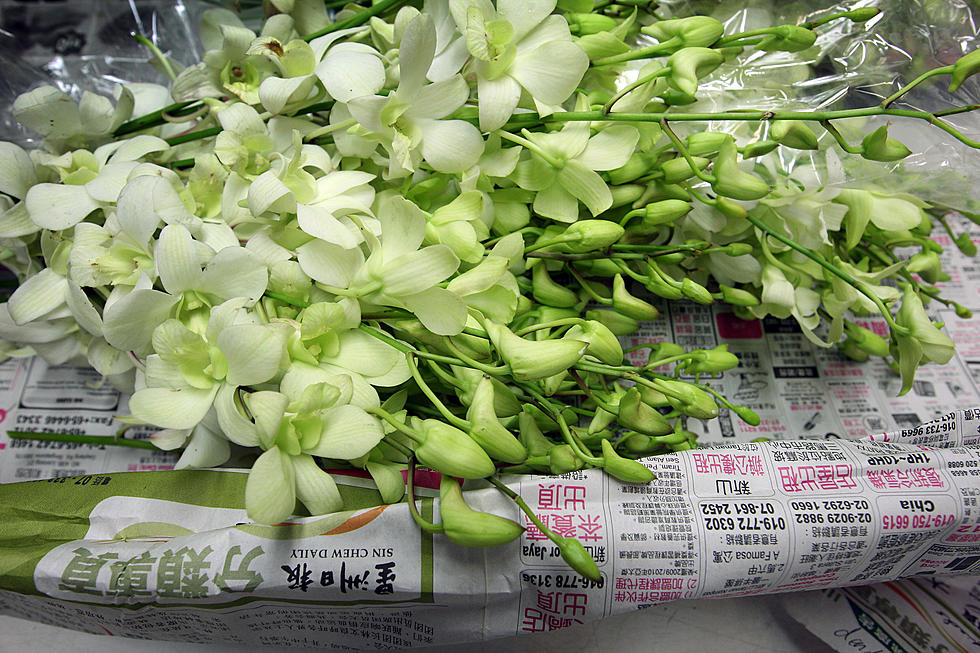 Chances Are That Beautiful Bouquet of Mother's Day Flowers Hits New Hampshire, Maine, Massachusetts Customs First
Getty Images
Who doesn't love getting flowers any time of the year?  And with Mother's Day coming up, one of the biggest bouquet days of the year, you may not know that  80% of our flowers are imported from overseas, according to PetalRepublic.com.  This means that the entire process of getting our bouquets without bugs has an enormous and necessary process they go through first.
Yes, you read the part about the bugs correctly, and there's a reason for that.  Before your favorite flower shop or online flower site sees those flowers, the majority of them must clear customs at Boston Logan International Airport or smaller New England Airports in New Hampshire and Maine, with the U.S. Customs and Border Protection looking for bugs that aren't native.
As a matter of fact, the European Gypsy Moth, according to the New Hampshire Animal and Plant Health Inspection Service, is just one pest that U.S. Customs and Border Protection makes sure isn't hiding among our roses.
Petal Republic says that the United States is the biggest consumer of overseas flowers at $1.83 billion dollars annually.  This keeps our Agriculture Specialists with Customs and Border Protection very busy in the name of love and friendship, because bugs and pests brought into this country could severely harm our ecosystem.
Chief Agriculture Specialist for U.S Customs & Border Protection at Logan Airport, Baljeet Kauz, told WBZ that their process to inspect those flowers is to gently shake them and then examine them for disease.
We do come across insects that are not established here, and that can affect our agricultural products inversely.
Kauz says that happens about once a month.
Oh, and in case you're wondering where the majority of our beautiful bouquets come from it's The Netherlands, which account for more than 50% followed by Colombia and Ecuador, Petal Republic says.  Within the country, 800 Florals says it's California, followed by Florida.
10 Rockers Who Legally Adopted Their Stage Names
You may recognize Vincent Furnier, Frank Ferrana and others by more popular names.
This is What Billionaire Car-Dealership Tycoon Herb Chambers Multi-Million Boston Condo Up for Sale Looks Like