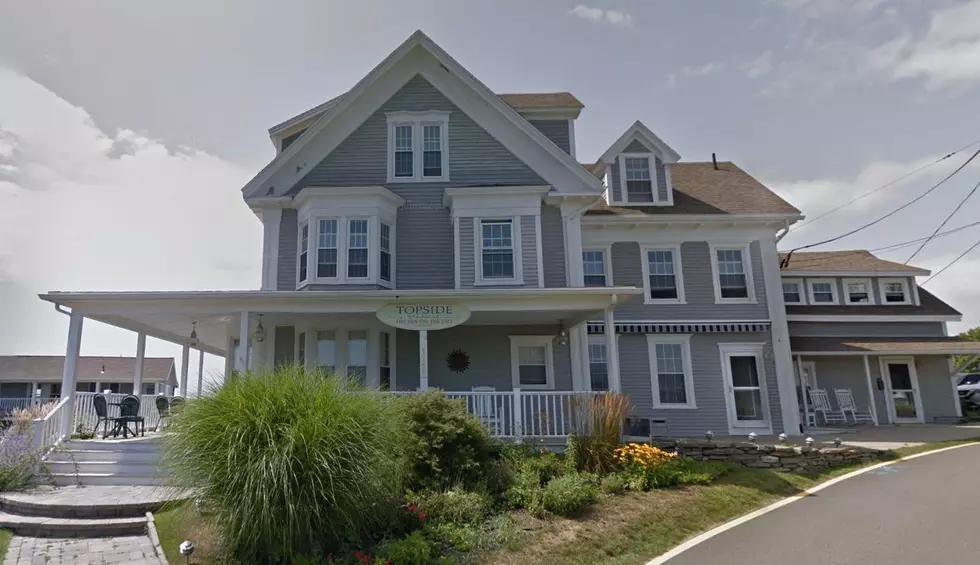 Coastal Maine Hotel Named Best "Small Stay" In The United States
Google Maps
We've always known that the State of Maine excels when it comes to the hospitality business.  We have amazing amusement parks, great restaurants, and some of the best hotels and resorts in the country.
A new report from Trip Advisor reminds us that our visitors think so, too.
According to WMTW, a small hotel in Boothbay Harbor has been named the best "small stay" in the United States.
The report, which was based on the reviews of Trip Advisor users, showed that people really loved their time at The Topside Inn.  of the 1,513 Trip Advisor reviews of the property, 1,430 gave the business an EXCELLENT review.  On top of that, 99% said they would recommend the inn to other people.
Like many of the smaller hotels and B&Bs in coastal Maine, the inn was originally the home of a wealthy sea captain.  One of the biggest selling points of the hotel is its location.  It sits on top of a hill that provides guests with spectacular views of the town and Boothbay Harbor.  Despite being on top of a hill, it is still only a few minutes walk from all that downtown Boothbay Harbor has to offer - all of the shops, restaurants, and bars.
According to the Topside Inn website, between the Main House and the Windward Guest House, the property has 22 rooms, many of which have breathtaking views of the area.  Additionally, the inn has a small bar, gardens to explore, and more.
What is your favorite hotel in Maine?  What about the rest of New England?  Let us know by sending us a message through our app or on Facebook.
The Hawk's Nest Lodge
Located along the Dead River in West Forks Plantation, the Hawk's Nest Lodge could be the perfect business for a family that REALLY loves the Maine outdoors. If you want more information, check out the listing on the
Maine Listings
website