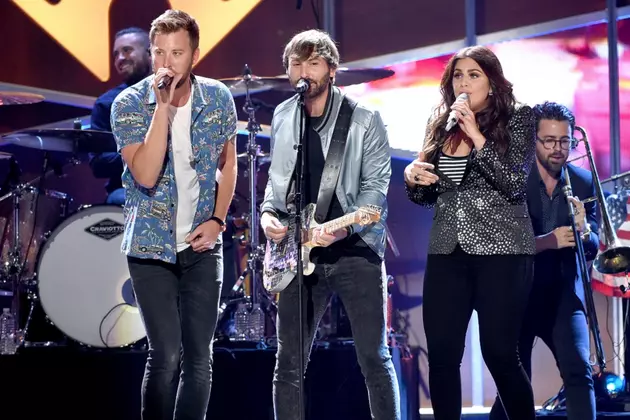 Country News: Lady A Home for Father's Day
Cooper Neill, Getty Images for iHeartMedia
Even though the members of Lady Antebellum are busy with their "You Look Good world Tour' and the release of their album 'Heart Break', they all will be home to celebrate Father's Day. Charles Kelly, Dave Haywood and Hillary Scott have one child each and say they will be off the road this Saturday and Sunday so they can spend the whole day with their family. According to theboot.com the kids travel with Lady A while on the road but there's no place like home.
Because of online music streaming, songwriters who get their income from performance royalties and record sales, have seen their income reduced. Kip Moore who is a songwriter himself is putting his money where his mouth is. On theboot.com Moore says he will give a financial bonus to contributing songwriters on his album for any songs that don't make single status.
Former Real Housewives of Beverly Hills star, Brandi Glanville is at it again, calling out LeAnn Rimes for stalking. Glanville, ex-wife of Eddie Cibrian who is the current husband of rimes, said that Rimes was stalking her after the two women ended up in a restaurant at the same time. On the boot.com, Cibrian is fighting back saying it's all foolishness and Glanville has 'made-up' drama all the time.