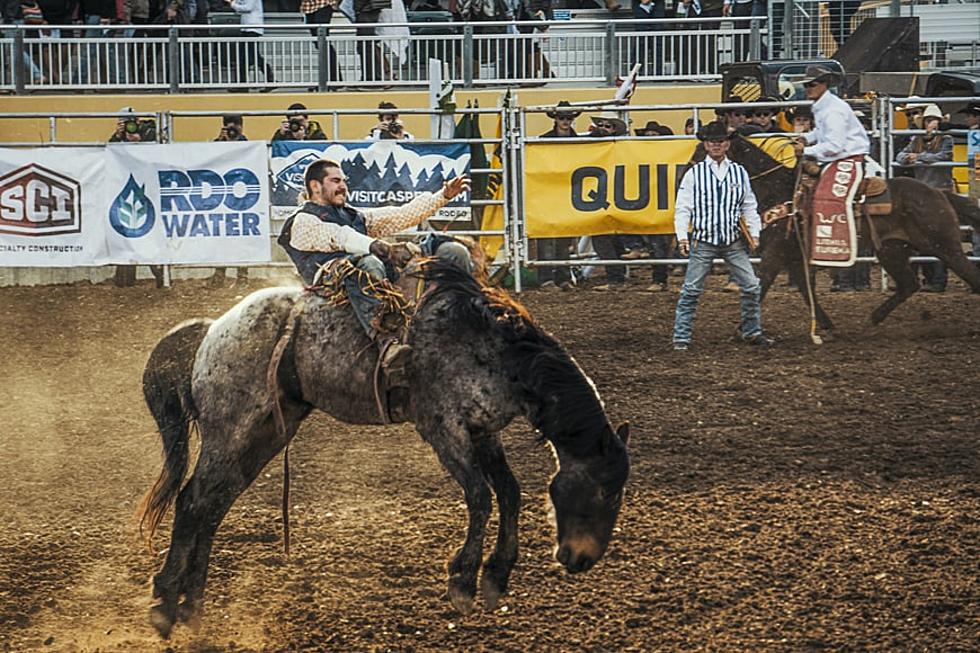 Cowboys, Bulls, & Clowns! The Rodeo Returns To Bangor In March
Jordan Heinrichs - unsplash
Grab those boots and that cowboy hat because all the action of the PBR, the professional bull riders, rodeo returns to Bangor March 11th through March 13th.
Where & When Is The Rodeo?
The PBR rodeo will be at Bangor's Cross Insurance Center for three consecutive days. Those rodeos will be on Friday, March 11th at 8 pm, Saturday the 12th at 7pm  and the last show will be Sunday, March 13th at 2 pm.
Tickets are still available and can be purchased at crossinsurancecenter.com/events/
What Is PBR /  Professional Bull Riders Inc?
According to online encyclopedia Wikipedia, the PBR is an international bull riding organization that is based in Pueblo, Colorado.  More than 600 cowboys from around the world hold PBR memberships and their professional bull riders have performed worldwide.  Since 2013, their events have also been featured on CBS and the CBS Sports Network.
Current COVID-19 Guidelines?
Due to Covid 19, the Cross Insurance Center is requiring ALL visitors to wear a face-covering while inside. Proof of vaccination or proof of a negative COVID test are not required at this time, however, they do reserve the right to deny access to anyone with a fever or showing symptoms.
Central Maine Places To Take Your Dog In The Winter
Our Dogs are part of our families and in winter we want to take them with us. These are a few great places that are dog friendly....even in the winter!
Check Out 2021 Thru Kristi Marie's Eyes In Just 12 Pictures
15 Must Have Items Our Listeners Take When Flying
Here is a list of 15 must-have items that our listeners take with them when traveling by airplane.
Hey, have you downloaded our FREE app? If not, you totally should. With the app, you can stream us anywhere at any time; you can also send us messages, win exclusive prizes, and you'll even get the latest breaking news sent right to your phone. Want to download the app right now? All you've got to do is enter your mobile number below and we'll send a download link right to your mobile device. It's that easy!