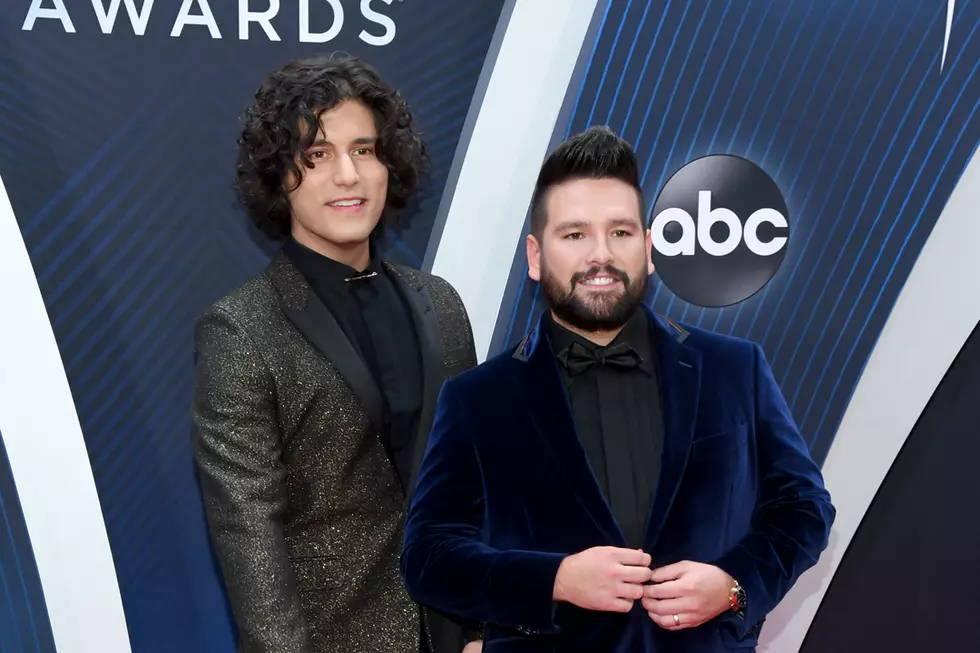 Dan + Shay Were Robbed at the CMAs, and Fans Are Pissed
Jason Kempin, Getty Images
Dan + Shay walked away from the 2018 CMA Awards empty-handed despite multiple nominations, and their fans are having absolutely none of it.
The duo of Dan Smyers and Shay Mooney had an enormous year commercially in 2018 with the release of their eponymous third album. They scored massive hits with both "Tequila" and "Speechless," and they toured extensively with Chris Young on his Losing Sleep Tour, building their fanbase so much that they have announced their own headlining tour for 2019.
They were nominated for Song, Single, Vocal Duo and Music Video of the Year in 2018, and fans were hoping it might be the night Dan + Shay finally got some CMA respect. But it was not to be; Chris Stapleton took home both Song and Single for "Broken Halos," while Brothers Osborne won Vocal Duo and Thomas Rhett walked away with Music Video of the Year for "Marry Me."
Twitter exploded after the awards had all been handed out, with crushed Dan + Shay fans venting about their losses. The duo were gracious about the results of the show, but many of their fans were seething.
The fans weren't the only ones who were surprised to see Dan + Shay come away from the ceremony with no wins. Speaking to reporters backstage after beating the duo for Vocal Duo of the Year, Brothers Osborne admitted they'd fully expected Dan + Shay to go home with that honor.
"I don't really know why we're up here holding one of these," John Osborne said. "The duo category can go any which way. You look at us comparatively speaking, we're somewhere in the middle in terms of numbers."
Though they had won the award twice before, the brothers didn't even have a speech prepared this time around. "But I have a congratulations tweet to Dan + Shay on standby," John said as TJ Osborne laughed. "And I genuinely thought I would be sending that tonight."
See the Top 5 Moments From the 2018 CMA Awards
See the Best Pics from the 2018 CMA Awards: