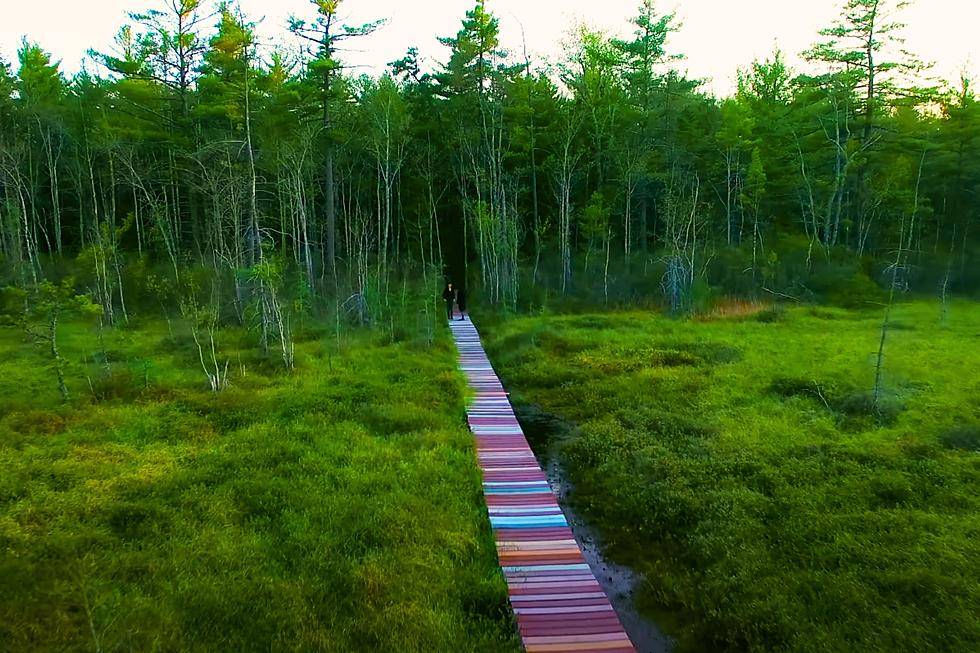 Did You Know About This Secret Rainbow Boardwalk in Maine?
Seven Generations Video via YouTube
Are you one of those who head into the woods when you just need to get out and into the sunshine and see what you can find?
If that sounds like you, then you need to go find this local rainbow boardwalk that looks like it'll take you to the end of the rainbow
Check out one of my favorite, unique hiking spots in Saco called the Calico Causeway:
I hike in the Saco Heath Preserve all the time because of this feel-good rainbow boardwalk.
The cool thing is, to get to this fun walkway, you don't need to go through any magical tunnel to find it.
Just keep walking on the path (which is pretty well mapped out for you in person), and you'll eventually run right into it.
Here's a POV video for you that exudes every feeling of peace you can imagine:
Honestly, the photos don't do this walkway justice because in person it's even brighter. I hate to sound like an influencer, but if you need a new pic for the gram, this boardwalk does all the work for you.
Or even check out this video:
Also, if you have a pup, let them run in front of you and snap a photo or a boomerang of them.. it comes out looking really really cool.
Sidenote: I've actually seen people leave fairy houses they've built along this train similar to those you'd find on Mackworth Island in Falmouth, Maine.
Time for a visit to the rainbow boardwalk in Saco!
These New Hampshire and Maine Hiking Spots Are Perfect for Beginners