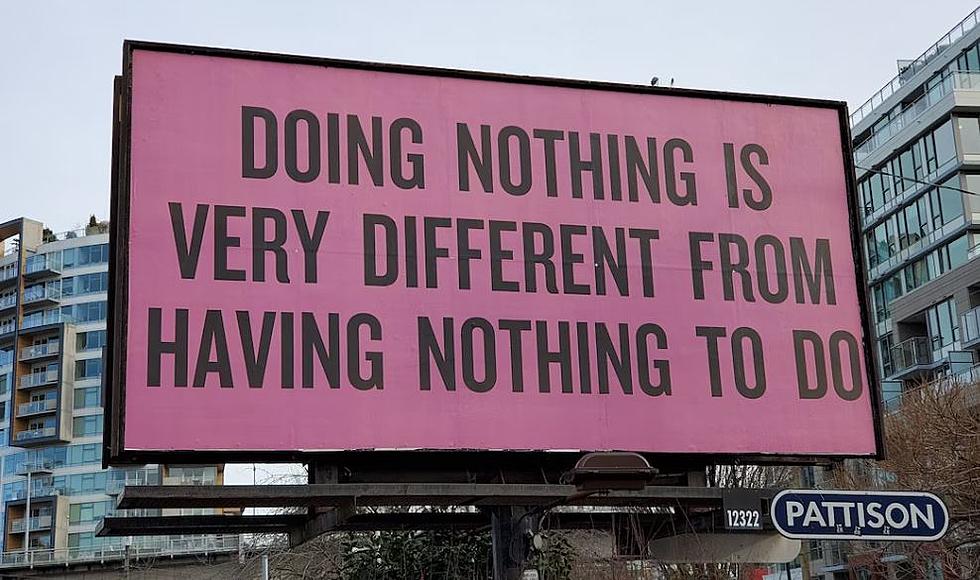 Did You Know That You Can Legally Have A Billboard In Maine?
Gennifer Miller / Unsplash
If you are not originally from the State of Maine, there is a good chance you were shocked by the lack of something when you moved here - BILLBOARDS!  I actually experienced the exact opposite when I moved to New Hampshire back in the early 2000s.  The town I moved to was a tourist / resort town and it was loaded with billboards.
So, did Maine ever have billboards?  Yes!  Billboards were completely legal in Maine until they were outlawed in 1978.
However, in some ways, billboards are still legal in the State of Maine.  Technically, they are not billboards as most people would see them, but they are used the same way.  Basically, you cannot have a massive, random, sign for your business stuck on the side of the road, but you can have decent sized advertising signs on the same property as your business.
Keep in mind that we are not lawyers.  You are going to want to ask a lawyer and / or check with your municipality before you start putting up new signs.
As we understand the regulations posted on the Maine Legislature website, you are allowed to have a sign for your business
The regulations say:
On-premises signs must be located within 1,000 feet of the principal building or structure where the business or facility is carried on or practiced or within 1,000 feet of the point of interest.
There are also restrictions on how large the signs can be.  Unless the sign is located on the building where the business is located, the sign cannot have a width or height that is greater than 20 feet.  It also cannot be more than 150 square feet in total.
And, while a business is not allowed to have a random sign along the side of the road, they may have "approach" signs, in certain cases.  If a business is more than 1,000 feet from a public street (or road), or it is not visible from the road, the business may have up to two signs that let people know they are getting close to the business. 
Again, some towns and cities may have different rules, so check with your city office before you do anything.
9 Available Central Maine Commercial Spaces That Could Be Perfect For Your Next Biz
In the years leading up to the pandemic, Augusta (and the rest of Central Maine) was seeing a massive revitalization. It seemed like every few weeks, we were hearing about a new restaurant, store, or other business. That process did continue, at a slower pace, during the pandemic. Now that things are getting back to normal, we want to know what you'd like to see in these spaces. Take a look and then message us through Facebook or our app.