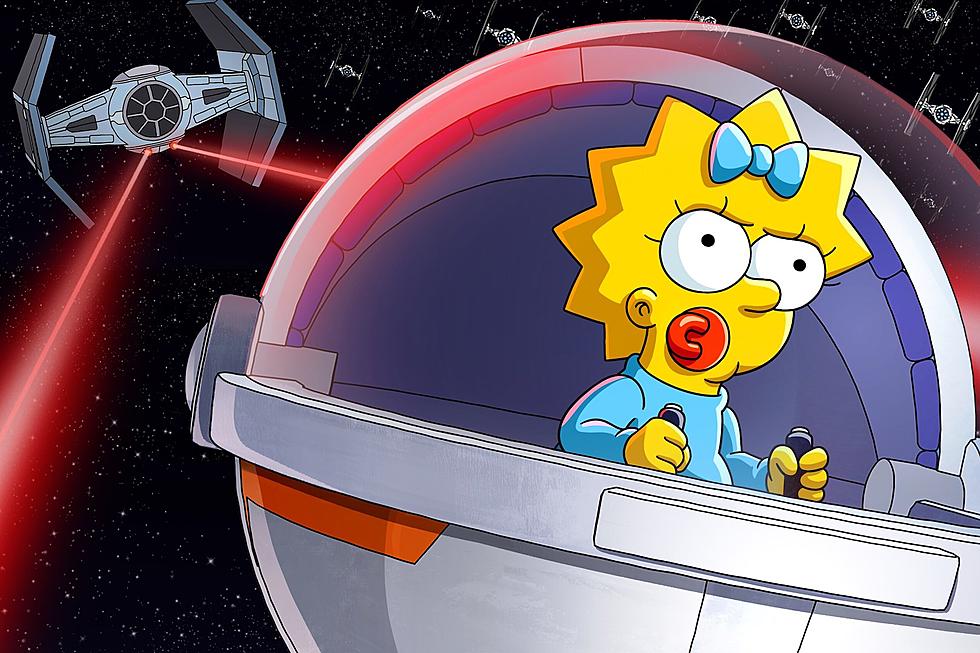 Disney+ To Celebrate May the 4th With New 'Simpsons' Star Wars Short
Disney+
Because May 4 sounds a lot like "May the Force Be With You," we must now celebrate all things Star Wars on that day, which has now become known as "May the 4th Be With You." As Disney owns Lucasfilm, and thus owns Star Wars, they typically release new Star Wars content of varying kinds on this self-aggrandizing holiday — and this year the new stuff includes a Star Wars short starring the cast of another Disney property, The Simpsons. The last I knew, that show was not set a long time ago in a galaxy far, far away, but what do I know.
The short is titled "Maggie Simpson In 'Rogue Not Quite One'" and it premieres this May the 4th on Disney+. As the title suggests, it stars the Simpsons' youngest lead in a self-spoofing sci-fi adventure. I would expect at least one joke about Pedro Pascal never showing his face on The Mandalorian. Maybe two.
READ MORE: 10 Popular Phrases Invented By TV Shows
This is the seventh Simpsons short to premiere on Disney+ since the service launched in the fall of 2019. It's not even the first Simpsons Star Wars crossover. The very first Simpsons short for Disney+ was "The Force Awakens From Its Nap," which was released on May the 4th Be With You back in 2021. And, obviously, The Simpsons has had many other references to Star Wars through the years.
Here is how the short is officially described:
In the upcoming short, Homer loses track of Maggie who hops in Grogu's hovering pram for a hyperspace-hopping adventure across the galaxy. Facing a squadron of Imperial TIE fighters, Maggie brings the battle to Springfield in this epic short celebrating all things Star Wars.
"Rogue Not Quite One" is scheduled to premiere on Disney+ on May the 4th.
Sign up for Disney+ here.
10 Popular TV Shows That Were Almost Cancelled Too Soon