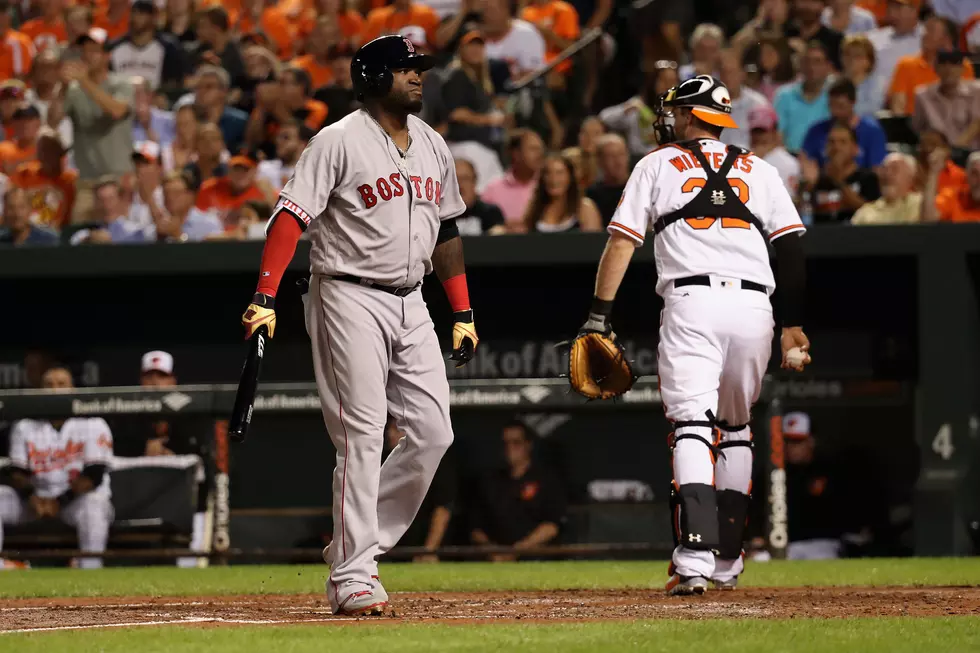 Dunkin Donuts Creates Massive David Ortiz Tribute
Getty Images
He is leading the league in many major hitting categories, and is in the discussion for the MVP award.
Throughout the season, many ball parks have been doing tributes to Big Papi as he makes his way around the league in his final season.
According to WHDH.com in Boston, Dunkin Donuts paid tribute to David Ortiz Wednesday with a large mural made out of donuts.
The donuts created a Big Papi mosiac, complete with a large number 34.
The mural was on display on the Rose Kennedy Greenway near the North End.
That's a lot of donuts and more then a few Boxes of Joe would be needed to wash these down!
So how many donuts does it take to make the biggest Big Papi? According to Fox25 in Boston, 10,000 donuts. For each one, 34 cents will be donated to the Greater Boston Food Bank.