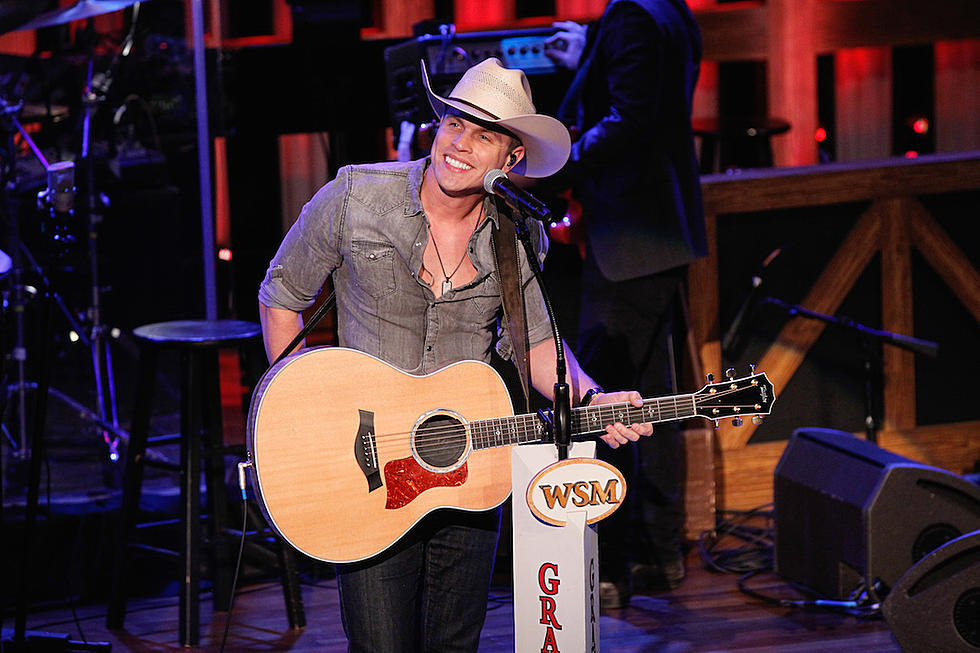 Dustin Lynch Does Get Fan Mail in His Grand Ole Opry Mailbox
Terry Wyatt, Getty Images
Dustin Lynch is the newest member inducted into the Grand Ole Opry, and in a recent interview with Taste of Country, the "Good Girl" singer shared some of the things he has learned since being asked to join the coveted club.
He admits that one thing that surprised him was the weight that comes with becoming a member, and not realizing that the world truly cares about the esteemed honor.
"I like to say it every night I can in my show, and people cheer like it's the greatest thing ever 'cause it is the greatest thing ever," he stresses. "It's the top of the mountain for me.
"I guess Hall of Fame would be up there with Grand Ole Opry member," he adds. "Walk of Fame maybe. It's up there with those things in life."
With his induction, Lynch was given his own mailbox backstage at the Grand Ole Opry. So, does he actually get mail sent to him there? The answer is, yes, the mailbox gets used!
"You absolutely get mail in the mailbox," he asserts, noting that it is mostly fan mail and newsletters. "I've only been back once to do an official show there, so I haven't gotten to check a whole lot. It's awesome to get to walk in and [open] this tiny little mailbox."
Lynch was so moved during his Opry induction that he's putting together a display box for his home. The memorabilia will include his trophy and the tissues that Reba McEntire handed him when he was inducted. His lifelong crush McEntire inducted Lynch into the Grand Ole Opry, as tears streamed down his face.
His newfound Opry membership also makes security a little bit easier on him backstage. When friend Tyler Rich made his Opry debut recently, Lynch was able to attend unannounced.
"It's a lot easier now. They don't really have a problem with me joining backstage anymore. You can't have a million people back there, it's a small backstage," he admits. "I used to have to call ahead and say, 'Hey, can I come?' Now it's like, 'I think I'll come.'"
11 Country Singers Who Absolutely Need to Be in the Hall of Fame: