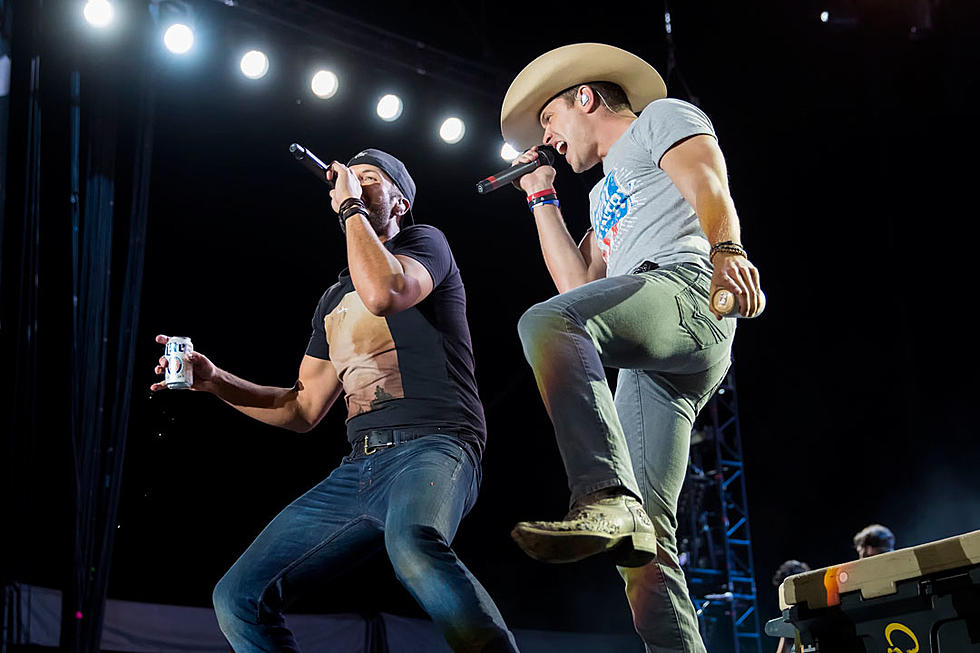 Luke Bryan Bought Dustin Lynch a Nice Shotgun, But He Never Opened It
Mark Davis, Getty Images
Luke Bryan and Dustin Lynch have shared a stage more than once, so Lynch has been the lucky recipient of some nice parting gifts after touring with the megastar. But for some reason, he still hasn't opened the fancy shotgun he got three years ago.
"Luke Bryan gave me a gift that's still not out of the box," Lynch admits in an interview with Taste of Country before his CMA Country Christmas appearance.
"It was a really nice shotgun. It's too nice to open," he explains. "I don't know. I need a special day to open it up and take it out. It was a really nice gun."
Who knows, maybe this will be the year Lynch finally opens the gift from his now-friend? But first, Lynch is looking forward to performing on CMA Country Christmas alongside some of country music's biggest stars.
"Being here is an honor," he says. "Getting invited to be a part of a show like this is incredible. They didn't have to twist my arm too hard. It's going to be a fun night."
While Lynch had a long list of songs that he could perform at the special show (which is hosted by his celebrity crush, Reba McEntire), he decided on the classic "Christmas (Baby Please Come Home.)"
"I just wanted it to be happy and energetic," he says. "I'm not here to win a singing competition by any means, we have (CMA Country Christmas performers) Brett Eldredge and Dan + Shay for that. (Laughs.) It's easier to smile than be serious during Christmas songs, so that's what I was going for."
CMA Country Christmas airs Monday (Dec. 10) on ABC.
See Pictures From the 2018 CMA Country Christmas Special: