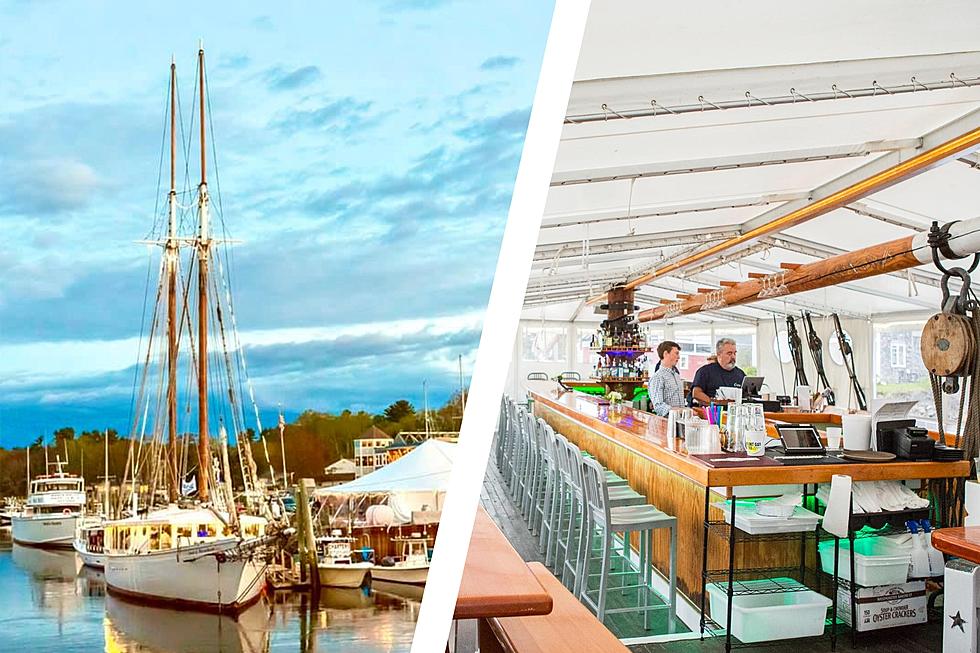 This Floating Maine Bar is Your Unique Drinking Experience of the Summer
The Spirit Restaurant via Facebook
Do you have a bucket list of cool places you want to see that you never knew existed? I've got your next adventure planned for you, and it's LOCAL.
What if I told you that you could walk into the marina of downtown Kennebunkport, Maine, (my favorite place to hang during the summer) and onto a once-operating tall ship that has now transformed into a floating bar?
YOU CAN!
You get to walk down onto the dock, down a small ramp, and make sure you duck because the entrance remains the same as how you'd enter the bow of a boat (which makes it so fun).
The inside of the ship is hollowed out with a beautiful wooden bar built into it surrounding you with open windows that allow you to see everything going on up on land.
Welcome to The Spirit Of Massachusetts; a 125-foot schooner floating bar & restaurant with cocktails and small plates.
I've been to Kennebunkport numerous times and have seen this exact ship floating in the harbor and didn't think anything more to myself besides the fact that it was just a boat.
I never in a million years would have known it was actually a very quaint, unique little bar keeping people like you and me excited for something different.
Don't let the age of the boat fool you, the cocktail list was very up-to-date and insanely creative.
There's something cool about sipping a cold cocktail in a bar that was once a working tall ship with so much history to her. I highly recommend you have this experience this summer.
Oh, and here's some of the New England history The Spirit of Massachusetts holds:
According to the restaurant/bar's website, The Spirit of Massachusetts was built in 1984 in the Boston Harbor to then sail the world as an educational vessel. The website stated that as time went on, the ship was broken down and stored away until 2014. That's when it was transformed into the new floating bar.
Do you have a unique bar you love to go to? Let me know!
What Are the Signature Drinks From Every State?
LOOK: Here are the best small towns to live in across America