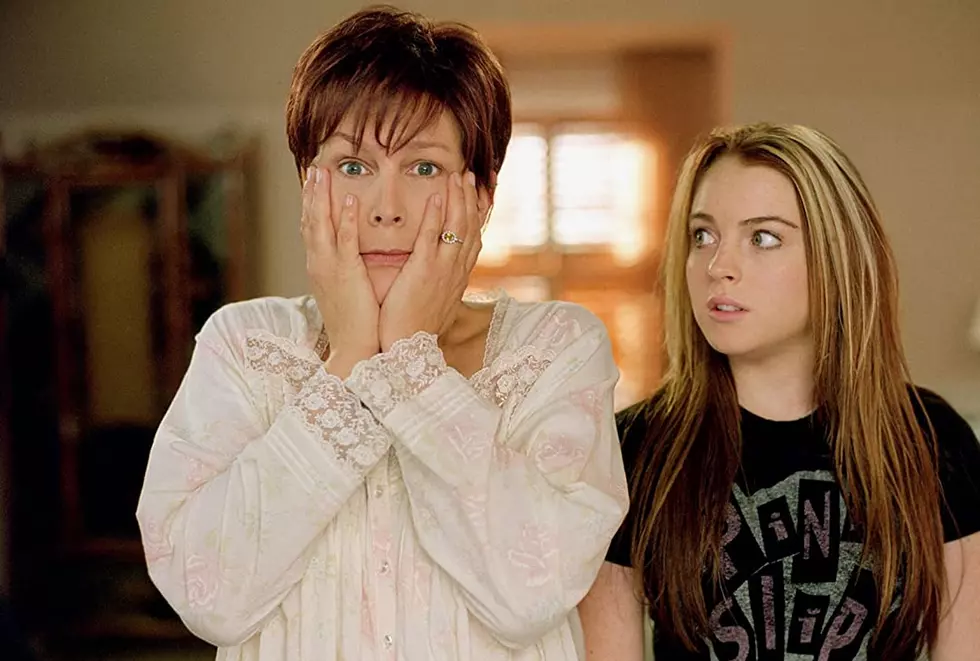 'Freaky Friday' Sequel Happening, With Jamie Lee Curtis and Lindsay Lohan
Disney
Back in the fall, it looked like Disney was considering a sequel to Freaky Friday, the 2003 version of the iconic body-swapping comedy. Apparently the considerations were very serious — as the film is now moving ahead, with both of its original stars, Jamie Lee Curtis and Lindsay Lohan both expected to return for another Freaky Friday. (Freakier Friday?)
A piece in The New York Times on the 20th anniversary of 2003's Freaky Friday confirmed that the sequel is officially in the works. Besides revealing that the script is being written by Elyse Hollander, there wasn't much more in the way of details, but Curtis did explain why she thinks the time is right for a sequel. As she put it...
As I went around the world with Halloween Ends, people wanted to know if there was going to be another Freaky Friday. Something really touched a chord. When I came back, I called my friends at Disney and said, 'It feels like there's a movie to be made.'
Lohan added "We would only make something that people would absolutely adore."
READ MORE: Why Bodyswaps Are Cinema's Perfect Genre
Now that Lohan is old enough to be a mother herself (she is currently expecting her first child) there actually does seem to be a pretty ideal concept for another Freaky movie — perhaps with Jamie Lee Curtis' grandmother swapping with the adult Lohan, or even a three-way swap with Lohan's daughter or son (although really a daughter makes the most sense given the premise).
The Freaky Friday concept originated in a 1972 novel by Mary Rogers. It was first adapted to the screen in 1976, in a film starring a young Jodie Foster and Barbara Harris. The most recent onscreen Freaky Friday was a 2018 musical version that aired on the Disney Channel.
10 Weird Titles That Beloved Movies Almost Used
These iconic films almost had some not-so-iconic titles.