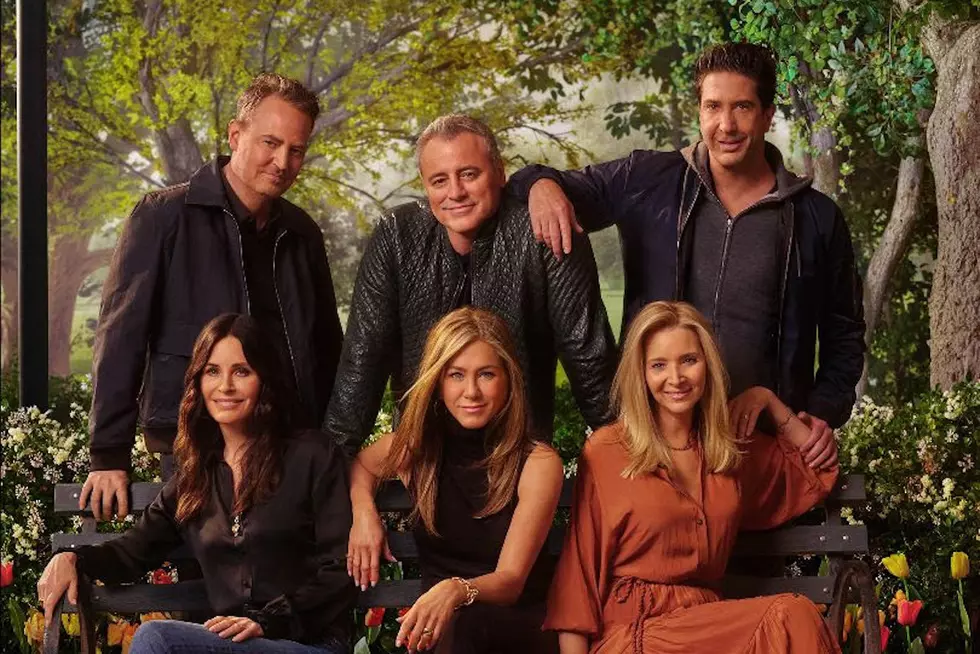 'Friends' Cast Pays Tribute to Matthew Perry
HBO Max
The five surviving members of the Friends cast have broken their silence after the death of Matthew Perry, the sixth member of the ensemble, who passed away over the weekend at his home in Los Angeles. Perry was just 54 years old.
The other Friends stars — Jennifer Aniston, Courteney Cox, Lisa Kudrow, Matt Le Blanc, and David Schwimmer — released a joint statement about Perry's passing to People Magazine.
"We are all so utterly devastated by the loss of Matthew," it reads. "We were more than just cast mates. We are a family. There is so much to say, but right now we're going to take a moment to grieve and process this unfathomable loss."
READ MORE: TV Shows With the Biggest Casts in History
It continued: "In time we will say more, as and when we are able. For now, our thoughts and our love are with Matty's family, his friends, and everyone who loved him around the world." Perry was found dead in the hot tub of his home in Los Angeles. Police have said a cause of death may not be determined for some time, but that thus far there is no evidence of any sort of foul play involved.
The six core Friends stars were last reunited for 2021's Friends: The Reunion, which aired on HBO Max (now just Max) and featured the actors reminiscing on the sets from the series, as well as answering fan questions and reconnecting with other members of the show's large ensemble. The show turned out to be Perry's final television appearance before his death.
Since Perry's sudden passing, tributes have poured in from around the entertainment world, while fans have congregated outside the famous building in the West Village of New York City at 90 Bedford Street where Chandler, Joey, Monica, and Rachel supposedly lived, leaving messages and flowers.
Friends producers Kevin Bright, David Crane, and Marta Kauffman previously gave their own statement about Perry, which read "We are shocked and deeply, deeply saddened by our beloved friend Matthew's passing. It still seems impossible. All we can say is that we feel blessed to have had him as part of our lives. He was a brilliant talent. It's a cliche to say that an actor makes a role their own, but in Matthew's case, there are no truer words. From the day we first heard him embody the role of Chandler Bing, there was no one else for us. We will always cherish the joy, the light, the blinding intelligence he brought to every moment – not just to his work, but in life as well."
15 Actors Who Criticized Their Own TV Shows
These actors were not shy with their criticisms of their own popular TV series — sometimes while they were still actively appearing on the shows.