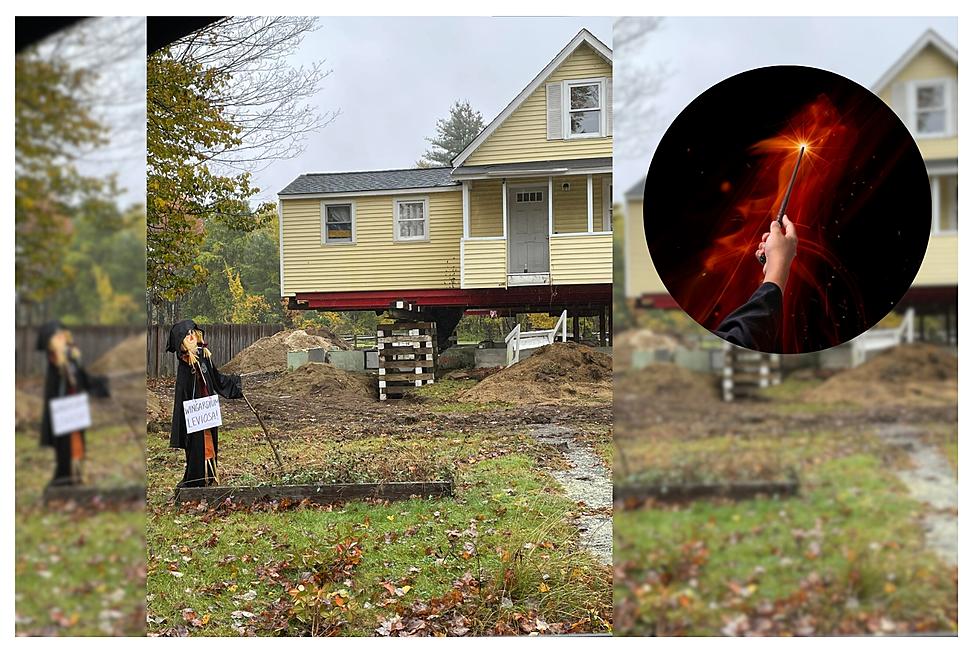 Harry Potter Casts an Amusing Spell on House in Concord, New Hampshire
Tracy Gnann Albiero via Facebook and Canva.com
Are you a Harry Potter fan?  Sure, there are millions of us wandering the earth looking for anything Potter-esque, but when it's close to Halloween, the amusement becomes real in some areas of the world...like Concord, New Hampshire.
Harry Potter and his best friends, Ron Weasley and Hermione Granger, share loyalty, friendship, and great ideas to keep themselves out of trouble, but also in flexing the "good vs. evil" drama within Hogwarts School.
One of the coolest things they do is learn charms and spells to cast from their magic wands.  We've all had a Hogwarts wand as kids, so it's not impossible to use some Latin words to project a protective spell on people or things.
That's what makes this photo on the u local New Hampshire Facebook page by Tracy Gnann Albiero so hysterical.  It's another one of those "if you know you know" posts, as clearly stated by the comments.
Some people who commented have no idea what this photo is about, nor why it's so funny.  Those folks clearly have not followed the Harry Potter tales.
The Halloween witch scarecrow in the front yard of this "levitated" Concord, NH, home is holding a sign which says "Wingardium Leviosa", based on the The Levitation Charm all first-year wizards learned at Hogwarts School of Witchcraft and Wizardry.
The homeowner may not know this post blew up, but never let a chance go by to make someone smile. That's what Tracy did with this post.
Happy Halloween.
8 of the Coziest New England Towns to Visit This Winter
Stacker published
this list
of the nation's 50 coziest towns to visit during the wintertime, including these eight New England locations.
Gallery Credit: Megan
Get Your Halloween on With This Ultimate New England Spooky Playlist
Gallery Credit: Meg