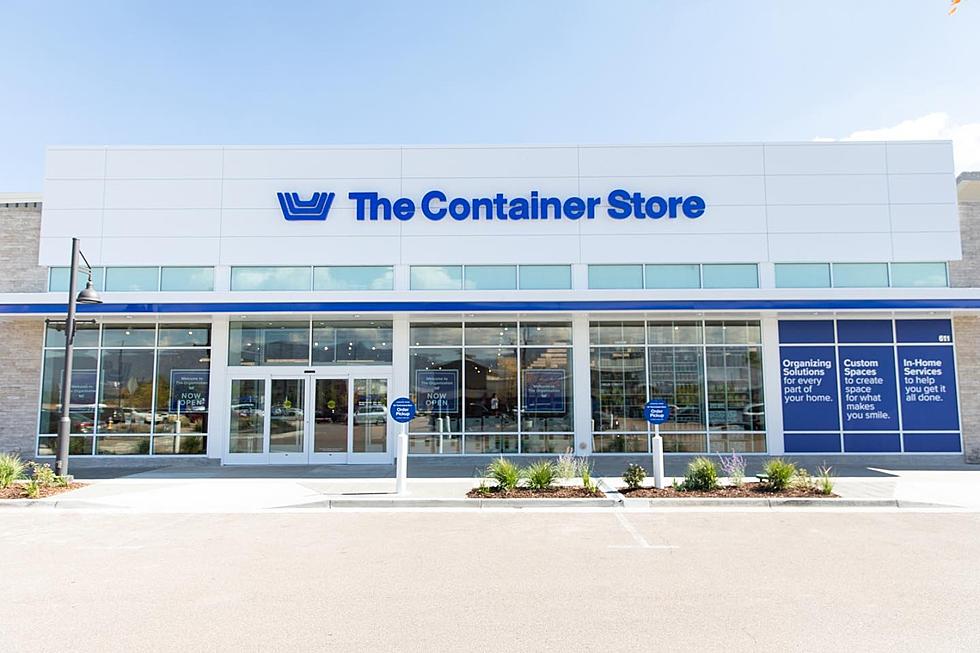 Heard of The Container Store? New Hampshire Now Has Its First One
Tuscan Village via Facebook
We've all got stuff in our places, and some stuff is better stored than others. And who doesn't have a "junk drawer" with a bunch of random items?
Apparently, there's a business with an on-the-nose name that's pretty clear-cut in what it wants to do with all your stuff.
It's called the Container Store, and the first one to open in New Hampshire happened earlier this year.
Surprise. It's a place that's all about organization, or as the company's website states, "the original and leading specialty retailer of organizing solutions, custom spaces and in-home services in the United States and the only national retailer solely devoted to the category."
The Container Store's website highlights that it's a Texas-founded business from the '70s that has over 95 stores in 33 states. And that includes just three states in New England.
Massachusetts has a few, and you guessed it, if you're near Boston, you'll find it. That leaves just one store in Rhode Island and now the very first one in New Hampshire.
Sorry, Maine, Connecticut, and Vermont, you're left to organize on your own I guess.
The New Hampshire spot in Salem had its grand opening on January 28, so it's been open for some time now.
Will the Granite State get another in the future? Maybe one will come to Maine? Maybe it's more fun to store your stuff all over the house so it's like a mystery game of "where'd I put that thing?"
LOOK: 50 Famous brands that no longer exist
Stacker
compiled a list of more than four dozen famous consumer brands that no longer exist, consulting sites such as TheStreet, Good Housekeeping, and Eat This, Not That!, along with numerous throwback sites dedicated to consumer brands.