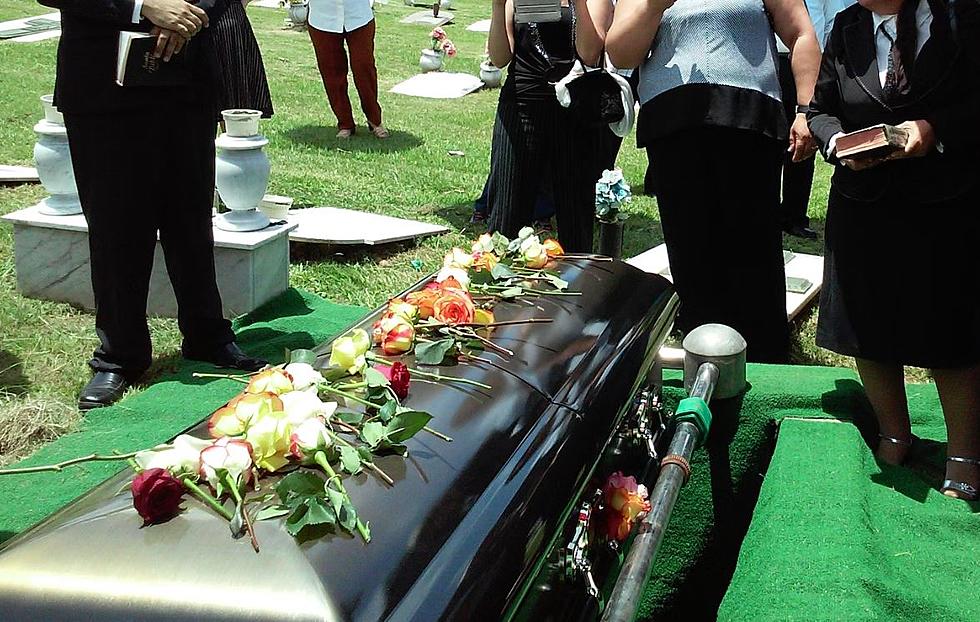 Heartbreaking New Scam Targets Maine Families in Mourning
Rhodi Lopez / Unsplash
Most people would agree there is nothing like the feeling of loss when a loved one passes away.
In one of the sleaziest scams that we have ever heard of, scammers are now targeting people when they are at their most vulnerable.  The new scam is aimed at those who are in the process of dealing with the grief brought on by the death of a loved one.
According to an article on the WGME website, the Maine Funeral Directors Association says that they have taken several calls from people who have been contacted by people claiming to be funeral directors that the family had recently dealt with.
How Does The Funeral Directors Scam Work?
According to the article, the scammers claim to be from the funeral home where the recently deceased loved one was prepared and/or where the funeral services took place.
The scammer claims that the total amount due for the services was more than was expected, the article states, and, as a result, they need a credit card in order to charge the remainder of the cost.
Clearly, you should never provide someone claiming to be from a funeral home with your credit card info (over the phone).
The article explains that the Federal Trade Commission requires funeral homes to sign a contract with the client in order to avoid similar situations.
How Prevalent Are Scams In Maine?
According to the FBI, the number of Mainers who lost money to internet fraud jumped from 1,402 in 2021 to 1,435 in 2022.  However, the amount lost increased dramatically!  Loses were estimated at $7.26 million in 2021.  They increased to about $21.4 million in 2022, which is a nearly 200 percent increase!
As we keep saying, please keep an eye on your loved ones.  Have them make sure they are extremely cautious when someone asks them for financial information over the phone.  Ask them to get a second opinion if they are ever in doubt.
The Best Proposal Spots In Maine
So, your relationship has been going well... Really well! And, you think it is time to ask that special person to be your person forever? We want to help make that proposal really special. Check out these great proposal spots in Maine.