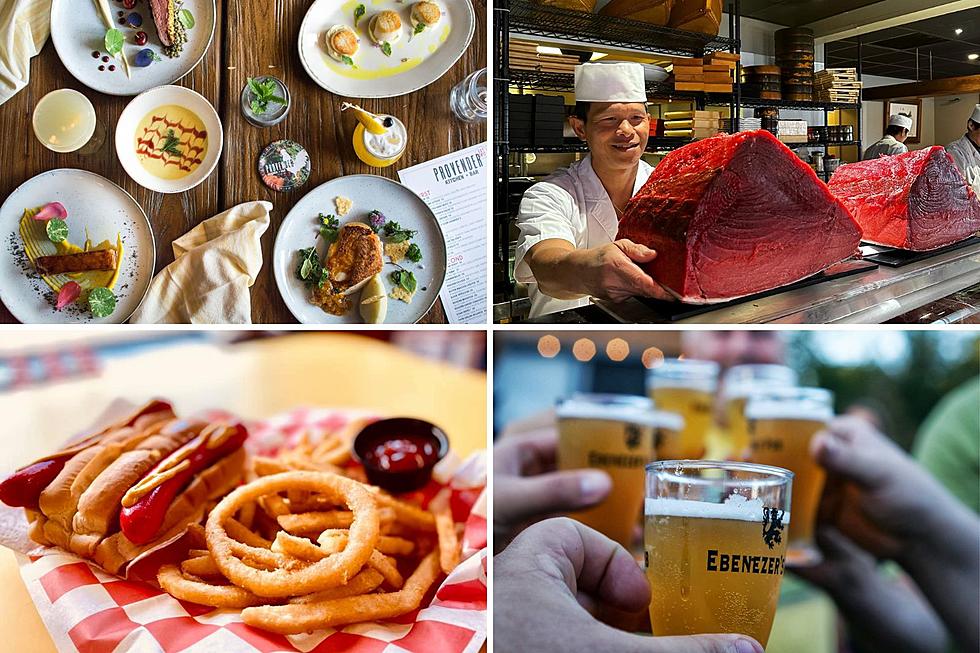 Here's 31 Maine Restaurants That Are Deemed Bucket List-Worthy
SImone's, Provender, Ebeneezer's, Yosaku via Facebook
Maine Restaurants
One of my favorite things to do on a random weekend is take a trip in-state to a new establishment to eat. My wife and I will drive hours based on a review, article, tip, social media post...you get the point.
It's fun, adventurous, and always satisfies the pallet.
While traveling this state, we have found amazing diners, great pubs, outstanding sandwich shops, and delicious coffee. Maine is not lacking for great places to enjoy a fine meal.
Maine's Restaurant Scene
We spend massive amounts of time discussing and dissecting every little aspect about the Maine restaurant scene. Whether it's Portland, the surrounding area, Bar Harbor, the Midcoast, the Western Foothills, or the Southern Coast, this state is an absolute gold mine.
With that in mind, I thought it would be fun to take a look at places that are truly "bucket list-worthy." The spots here in Maine that folks believe truly are "can't-miss." Perhaps it's for the food, views, tradition, or maybe a little bit of all of those categories.
Maine's Bucket List-Worthy Restaurants
So, we put out the call for the joints Mainers say are bucket list-worthy; the restaurants that help shape a community, are "can't-miss," and keep our stomachs full.
Now, thanks to our stations' social media, we can put some names to those establishments.
Below is a list of many of those restaurants that were suggested to us. They vary in size, concept, and location. Some have opened recently, while others have been community staples for years. However, they are all true Maine originals.
You can see the entire list below. Hope you're hungry. I am.
31 Bucket List Restaurants in Maine
Here are 31 Maine restaurants that folks told us are bucket list worthy. They are very diverse can be found across the state.
Gallery Credit: Chris Sedenka
23 of Portland's Best Breweries
Portland, Maine is loaded with breweries. Here's a list of the spots you can hit up when home for the holidays...or any time.
Gallery Credit: Chris Sedenka