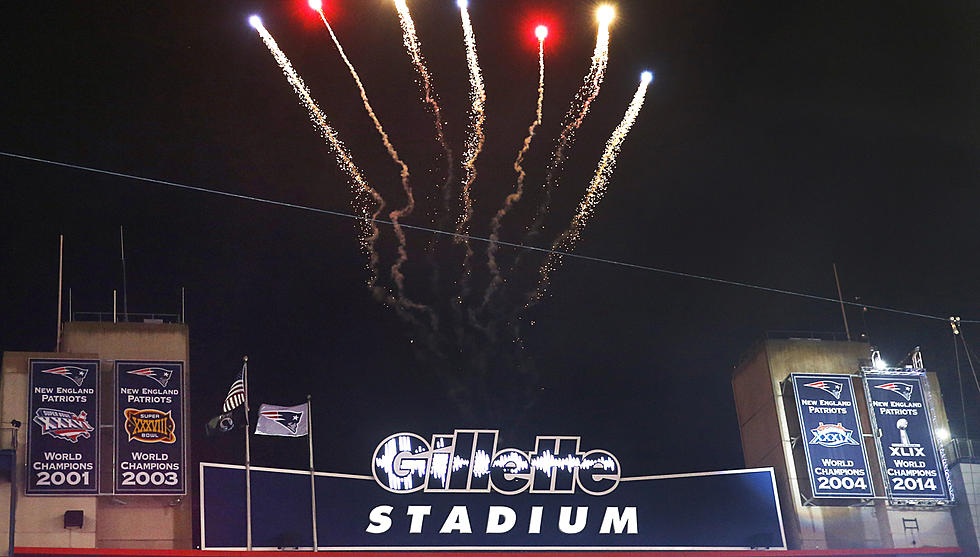 Here's The View $12,199 Will Get You at The Pats vs Buccs Game
AP
Have you ever thought about attending a Patriots game live at Gillette Stadium? Well, if you're considering taking your maiden voyage to an in-person game, then the upcoming Patriots vs Buccaneers game is just the one.
This will literally be the game of the year as Tom Brady and the Tampa Bay Buccaneers come marching into the stadium where Tom spent so many years.. 20 to be exact. But, if you do want to go to the game, what will it cost you. The short answer? A lot.
We took a look on the TicketMaster website and priced out the cheapest to the most expensive seats available. The cheapest available seat (when we looked) was $450 while the most expensive was $12,199. What does each one of those price points get you for a view? And what do the prices in-between the cheapest and most expensive get you? Well, have a loot.
Each seat comes with a virtual view so you can see on the screen exactly what you'll see the game. Minus of course the players on the field and 65,000 other fans hootin' and hollerin' along with you!
Check out the insane view that $12,199 will get you at the Pats v Buccs game!
We checked out tickets that were still available to the October 3rd game vs the Buccs. These prices reflect what was available at 10AM on Thursday, September 23rd. Prices, availability and game times are subject to change.
TACKLE THESE: Check Out the Best Uniforms In Each NFL Team's History
KEEP READING: Here are 50 of the most famous sports goofs
CHECK IT OUT: 100 sports records and the stories behind them
KEEP READING: See how sports around the world have been impacted by the coronavirus
Do you have our free radio station app yet? If not, it's the perfect way to request a song, talk to the DJs, enter exclusive contests and to stay up to date with everything that's happening in and around Central Maine and the world. When you download it, make sure you turn on the push notifications so that we can send you exclusive content and local breaking news that you need to know about first. Just enter your mobile number below and we'll send a download link right to your mobile device. After that, you can download for free and immediately begin accessing all kinds of exclusive content tailored just for you. Give it a try and stay connected with us!