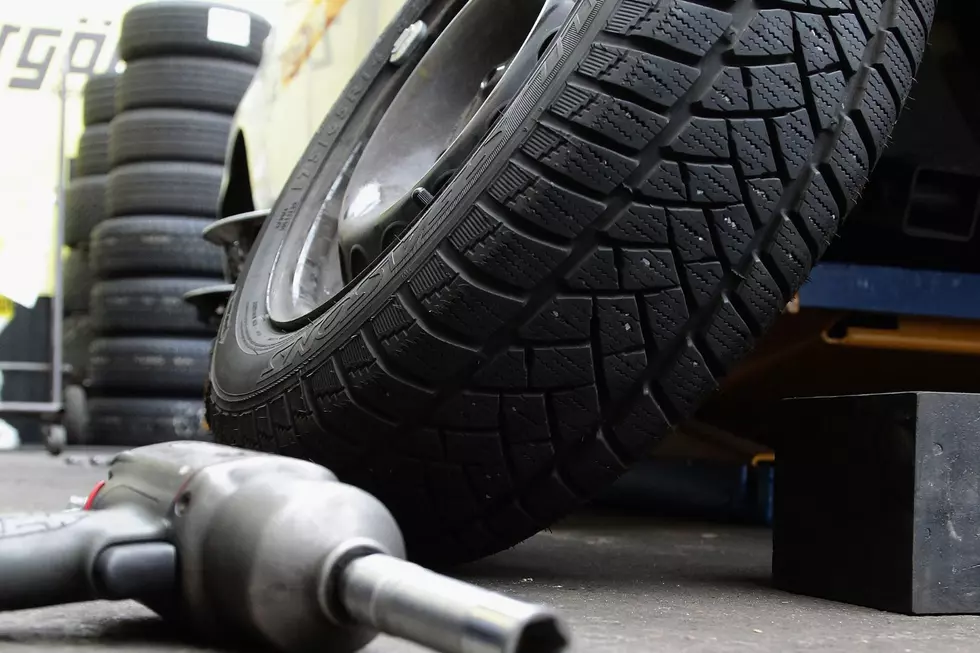 Here's When You Can Legally Put Studded Snow Tires on Your Vehicle in Maine
Andreas Rentz - Getty Images
It's a day I'll never forget. The day of my driver's test to get my license.
My Dad was driving with me about 20 minutes before my road test at the Oxford County Court House in South Paris. Just a quick trip around the neighborhood to go over some last-minute pointers. He used to be a driving instructor, so he knew what he was doing.
I approached the railroad crossing near the intersection of Prospect Avenue and High Street in South Paris but hugged it a little too close to the right and the two right tires of my mother's 1978 Ford Fairmont Station Wagon went right over the rails. We both stopped for a moment until we started to hear hissing. My Dad yelled, "Drive, drive, drive!" and I booked it back to our house.
He wasn't concerned about the tires. He was more concerned about me missing my test, so he sprung into action and grabbed two studded snow tires, jacked up the car, and like an expert NASCAR pit crew member, swapped the flats for the studded tires.
"Let's hope the test administrator doesn't notice," he said knowing we were right in the middle of summer and you weren't supposed to have studded tires on. Lucky for me, he didn't notice, I passed my test and got my driver's license just before I turned 16.
Not so lucky for my Dad. He had to buy new tires.
If this had happened in the winter, aside from the flat tires, we wouldn't have to worry that we had studded tires on my mom's car.
Studded tires are great for icy or snow-packed roads. Even with all of today's technology like anti-lock brakes and all-weather tires to keep you from skidding, you can't get a better grip on an icy road than you do with studded tires.
Those same tires create a problem in the warmer months because they can damage pavement, so Maine has a law in effect that sets the time period you can have studded tires installed in your car.
Studded tires can be installed on your vehicle from October 1 to May 1, but if you have them on outside of that time, you could get ticketed.
So make sure you've got your studded tires swapped out when the time comes and also make sure you don't drive too far to the right when going over a railroad crossing. Oops.
[carbongallery id="62a0f8b560e91140071a214a "]
30 "Under-the-Radar" Restaurants in Maine
Thanks to our great listeners we were able to compile a list of many of Maine's great "under-the-radar" restaurants, cafes, pubs and bakeries.
These great spots can be found across the state, and waiting for you to give them a try.
How many have you been to?
Gallery Credit: Chris Sedenka