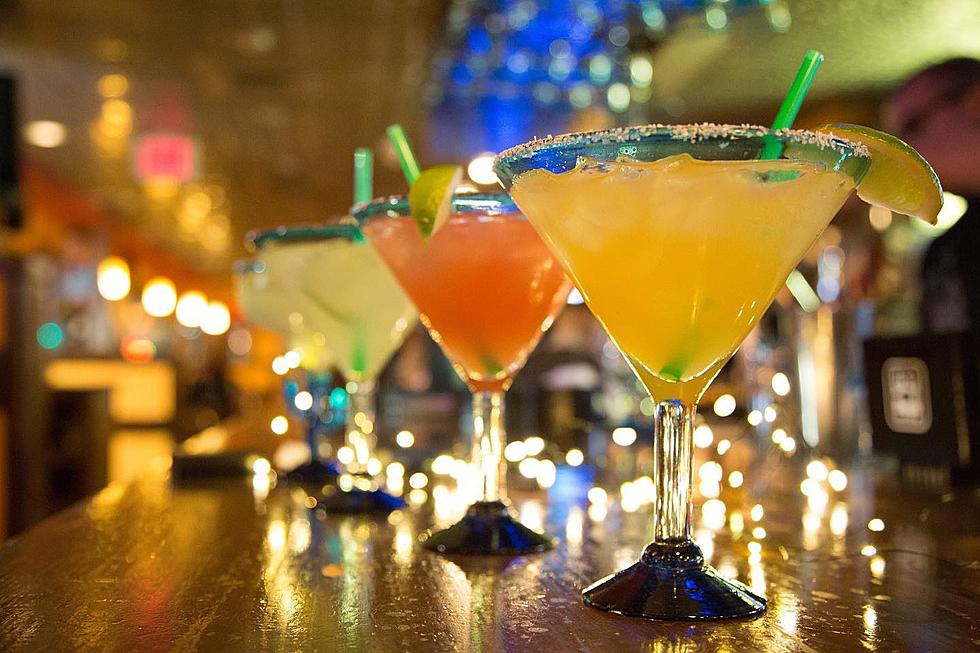 Here's Where You Can Find the Best Margaritas in New Hampshire
La Corona Mexican Restaurant via Facebook
I recently saw a post which said "our margarita's are made with real tequila".  What on earth does that mean?  All margarita's are made with tequila, which is real.  However, there are varying brands, and also types of tequila.
Some people prefer reposado (aged tequila), while others use 100% agave white tequila. It must say "blanco" on the label or it's not 100% agave. My philosophy is that if you want a good margarita, you should use a good tequila.
There are two schools of thought on making a classic margarita.  My friend from Texas swears you have to use Grand Marnier, while others say Triple Sec is the only way.  What's the difference?
Grand Marnier is a blend of Triple Sec and cognac, which makes for a more complex blend like an orange brandy.  You can also use Cointreau, another orange liqueur, according to acouplecooks.com.  It just depends on how you like your margies.
Chef John of allrecipes.com recommends the 4:3:2 ratio when making the perfect margarita, combining 4 parts tequila, 3 parts Triple Sec, and 2 parts lime.  Use lots of ice to make it cold before straining, and use quality ingredients.
Here's a fun fact.  Liquor.com reports there's a tequila, Clase Azul Ultra Anejo Tequila, which costs $1500 per bottle. In honor the 70th birthday of the margarita, a New York City bartender made a margarita with this tequila, including a very rare Mexican salt-rimmed glass.  This famous margarita sold for $2,500.
Also, you can combine beer and a margarita for something totally refreshing for the summer, like La Corona's "Coro-Rita".
Once you find a good margarita recipe you like, then you can venture out to a blood orange margarita, watermelon margarita, strawberry margarita, and so on.  From there, you can try frozen margaritas for the summer season.
One thing's for sure: if you want someone else to make your margarita, here's a list of the best places making exceptional margaritas with plenty of flavor options.  This list was compiled from a Facebook post asking you for your favorite spots in New Hampshire to grab a 'rita.  Cinco de Mayo in coming in hot. Ole.
Where to Find the Best Margaritas in New Hampshire
Your picks for the best margarita's in New Hampshire
Gallery Credit: Ginny Brophey
Want an Espresso Martini? Here's 14 of the Best Places in New Hampshire to Get One
Below are the best 14 places to get an espresso martini in New Hampshire.