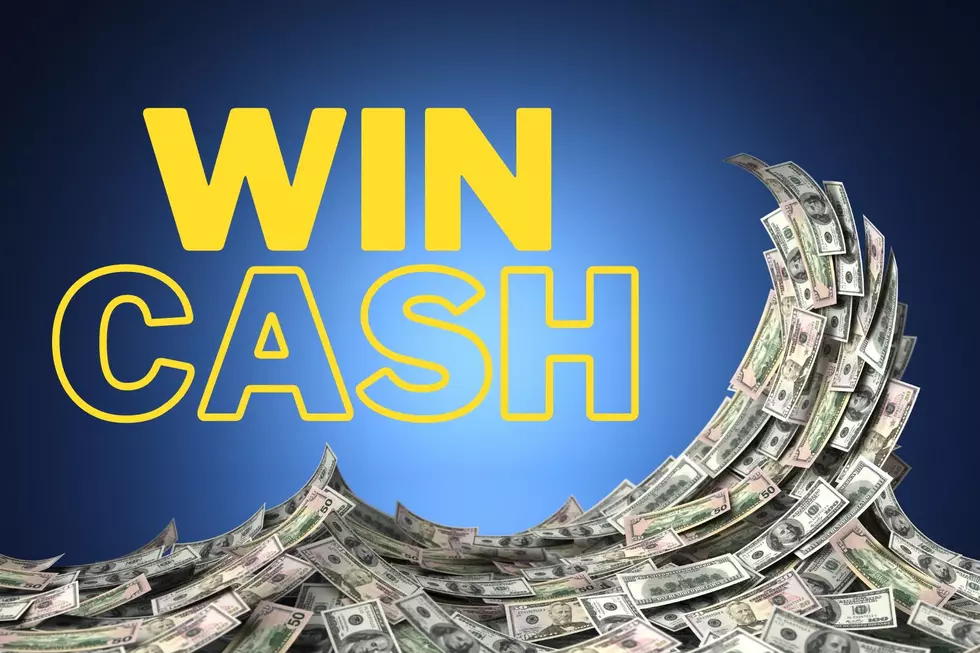 Hey Central Maine, Here's How You Could Win $30,000
Canva
With inflation the way it is who couldn't use some extra cash?  You'd love to be able to pay down some bills, stock the freezer before winter, or fill up that heating oil tank, right?
We want to help you with that!
We want to give you a chance to win up to $30,000!  And, all you have to do is listen to the radio on the job!
It's your Bee At Work Bonus with The Cash Cow!
We've got a cow that is bursting with cash and some of it could be coming your way.
How It Works
Between Monday, September 19th and Friday, October 14th, you want to listen for the ten pin numbers we give out throughout the day.  Get those pin numbers at 8:20 AM, 9:20 AM, 10:20 AM, 11:20 AM, 12:20 PM, 1:20 PM, 2:20 PM, 3:20 PM, 4:20 PM, and 5:20 PM.
Then, enter the code numbers through our app.  Just open the app and tap that WIN CASH button to enter the code.  Each code number is another chance at cash - as much as THIRTY GRAND!
Plus, each code number you enter gives you another chance at winning $100 and it brings you closer to winning that grand prize of $30,000!
What Can You Spend It On?
Basically, whatever you want!  You COULD do something practical with it like pay down some bills or get those repairs to your truck (ya' know, the ones you have been putting off).  Or, you could spend it on something a little more.  A pool, a side-by-side, a cruise, or a family vacation.
Check out this list of things you can do to get ready to win cash!
Check out complete rules HERE
KEEP READING: Scroll to see what the big headlines were the year you were born
Here's a
look at the headlines
that captured the moment, spread the word, and helped shape public opinion over the last 100 years.