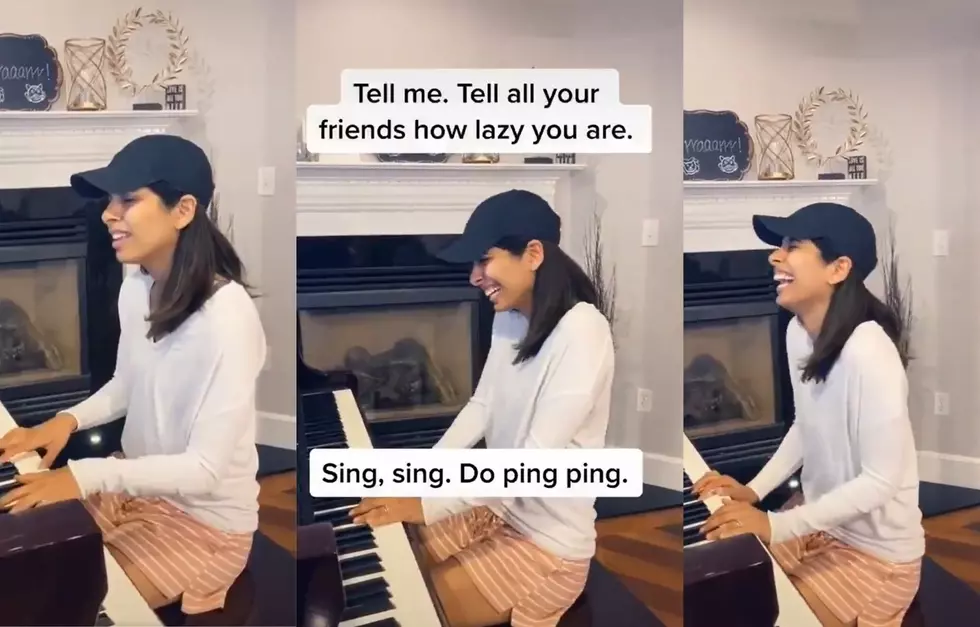 How I Accidentally Caused Someone To Go Viral on Twitter
@sheena_melwani via TikTok
Like many millennials during the pandemic, I downloaded TikTok. For the first month or so I didn't really know what I was doing. And to be honest, I'm still not entirely sure but I have spent many evenings watching video after video.
What's neat about TikTok is the variety of content. I now follow dermatologists for skincare tips, chiropractors for self-alignment tips, and genuinely funny people to keep me entertained.
There's also a bunch of super musically talented folks on there. One popped up on my 'For You Page' (look at me using the lingo, I'm so hip.) that I couldn't help but watch over and over again. It had every element of a great TikTok. A super talented individual, an unexpected laugh (multiple laughs), and it was genuinely wholesome.
With TikTok, you can download the videos. I got such a kick out of this one, in particular, I shared it on Twitter. What happened next I did NOT expect and neither did Sheena Melwani, the gal who uploaded the Tik Tok.
This thing EXPLODED. At the time of posting the video has 20.9k shares, 62.3k likes, and 1.4 million views. It's been shared by other pages on Facebook and Instagram as well.
Sheena was sweet enough to reach out and let me know that she's been on quite a ride since I shared it and thanked me. But really, I just shared her absolute gem of a video. She's the talent and it's been cool for me to be part of her rise to viral superstardom. She also let me know that it wasn't her father in the video, but her husband and father of her children. Makes a lot of sense. There's no way that commentary WASN'T dad humor.
So go give Sheena some love! She (and her husband) deserve it! You'll find her here.
Enter your number to get our free mobile app
CHECK IT OUT: How To Unlock Your iPhone With Your Voice