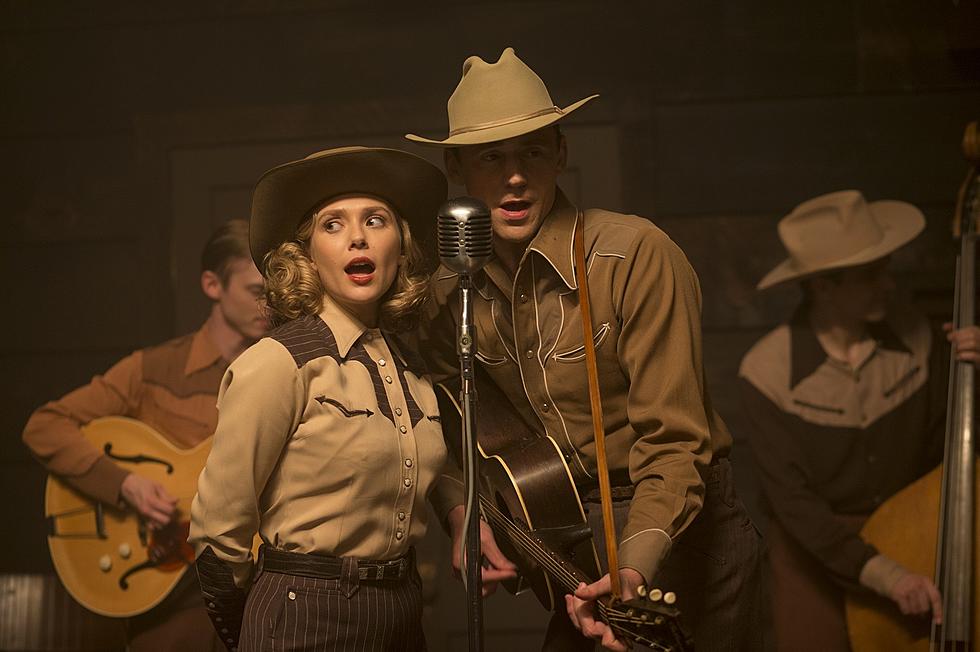 'I Saw the Light' Soundtrack Set for Release in March
Sony Pictures Classics
In anticipation of the release of the new Hank Williams biopic I Saw the Light, Sony Picture Classics will be releasing a soundtrack in late March.
The album will feature a number of Williams' biggest hits performed by Tom Hiddleston, who portrays the country legend in the film, and the Saddle Spring Boys. Songs on the soundtrack include "Hey, Good Lookin'," "Jambalaya," "Move It on Over," "Honky Tonkin'" and more.
Additionally, the soundtrack features classic songs from the Delmore Brothers, George Morgan and more. A complete track listing can be seen below.
Hiddleston, for one, hopes that moviegoers will develop an appreciation for Williams thanks to the music in the film.
"Anyone who doesn't know Hank, I hope the first thing they do is to buy some of his records, because I think the music's incredible," he tells Rolling Stone Country. "I hope that they're inspired to learn more about him and his everlasting impact on American music."
I Saw the Light follows Williams' life, but according to writer and director Marc Abraham, it's also about the music industry as a whole and "what it is to be an artist as a young man."
"It's not about following all this guy's greatest hits," Abraham explains.
For I Saw the Light, the film's cast performed the tracks live, without lip-syncing. During the filming of Hiddleston's performance of "Hey, Good Lookin'," which takes place in the early 1950s in Montgomery, Ala., the cast and crew spent long hours trying to get everything just right.
"Tom was brilliant. He kept the crowd going by singing songs endlessly," Abraham tells BuzzFeed. "He would sing the whole repertoire, just to keep them warm."
The I Saw the Light soundtrack is set for release on March 25; it is available for pre-order via iTunes. The movie itself will make its debut on April 1.
I Saw the Light Soundtrack Track Listing:
1. "Hey Good Lookin'" (Tom Hiddleston and the Saddle Spring Boys)
2. "Move It on Over" (Tom Hiddleston and the Saddle Spring Boys)
3. "Anytime" (Eddy Arnold)
4. "Field Hand Man" (the Delmore Brothers)
5. "Jambalaya" (Tom Hiddleston and the Saddle Spring Boys)
6. "The Tennessee Waltz" (Jo Stafford)
7. "My Bucket's Got a Hole in It" (Tom Hiddleston and the Saddle Spring Boys)
8. "That's What's Knockin' Me Out" (Tom Hiddleston and the Saddle Spring Boys)
9. "Santa Baby" (Eartha Kitt)
10. "Why Don't You Love Me" (Tom Hiddleston and the Saddle Spring Boys)
11. "Please Don't Let Me Love You" (George Morgan)
12. "Honky Tonkin'" (Tom Hiddleston and the Saddle Spring Boys)
13. "Lovesick Blues" (Emmett Miller)
Learn Hank Williams' + More Country Stars' Real Names