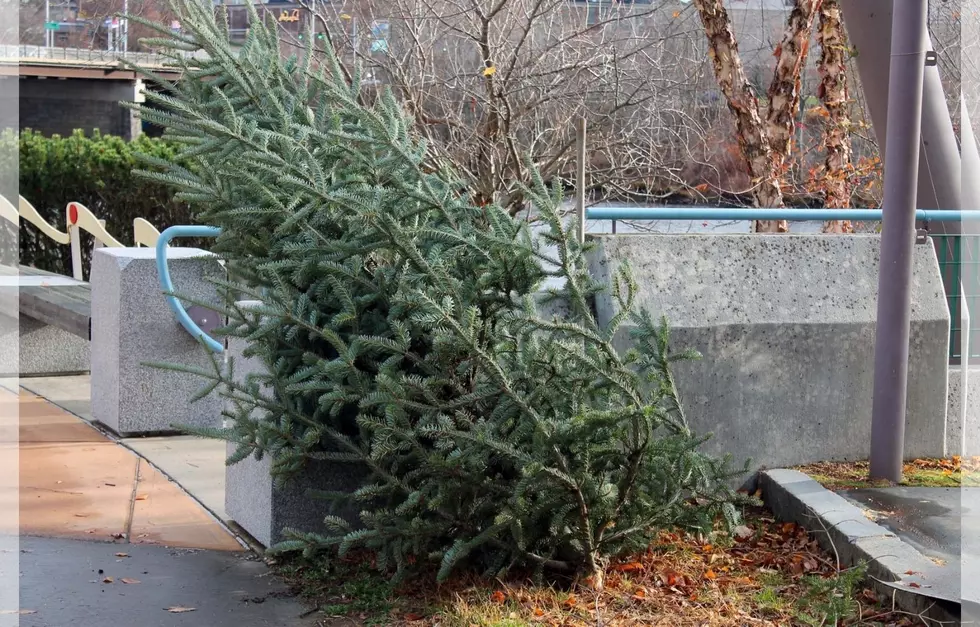 In Pure 2020 Fashion, Auburn's Christmas Tree Broke
City of Auburn, Maine (Official) via Facebook
Ah, Christmas season. A tiny spark of home and normalcy in an otherwise ridiculous year. Personally, I have already decorated and put my tree up, because why not? A little early joy is kind of what we all need right now.
One of the most iconic trees in the country, at Rockefeller Center in New York City, went up over the weekend and has since gone viral for being, well, weird-looking. Commenters even went so far as to call it a "Charlie Brown tree," and even "The participation trophy of trees." But, it is 2020 after all.
Auburn, Maine always has a gorgeous tree for the city to enjoy, but unfortunately, according to their Facebook, things didn't go quite as planned. Why? Again, it's 2020 after all.
Apparently while getting the tree in place the top just snapped off. Fortunately, no one down below was hurt.
This isn't slowing Auburn down. They still promise a beautiful tree regardless of what 2020 tries to throw at them.
**********UPDATE: It's up!**********
Enter your number to get our free mobile app
LOOK: See what Christmas was like the year you were born